Our opening day experience at Chihigu Village was truly wonderful.
We were first worried because no one was present at the water center when we arrived, but within minutes we saw a line of purple buckets moving toward us; Those were the Fulanis! Shortly after, the Chihigu community flooded as well, and within minutes the treatment center was surrounded by about 50 women and children. They were all eager to purchase their clean water so we had to move quickly. We set up a cleaning station to clean the Safe Storage Containers (purple buckets), and a check-up station where we would fix leaking taps. The women quickly took over the cleaning station, as they were more efficient than us at that task.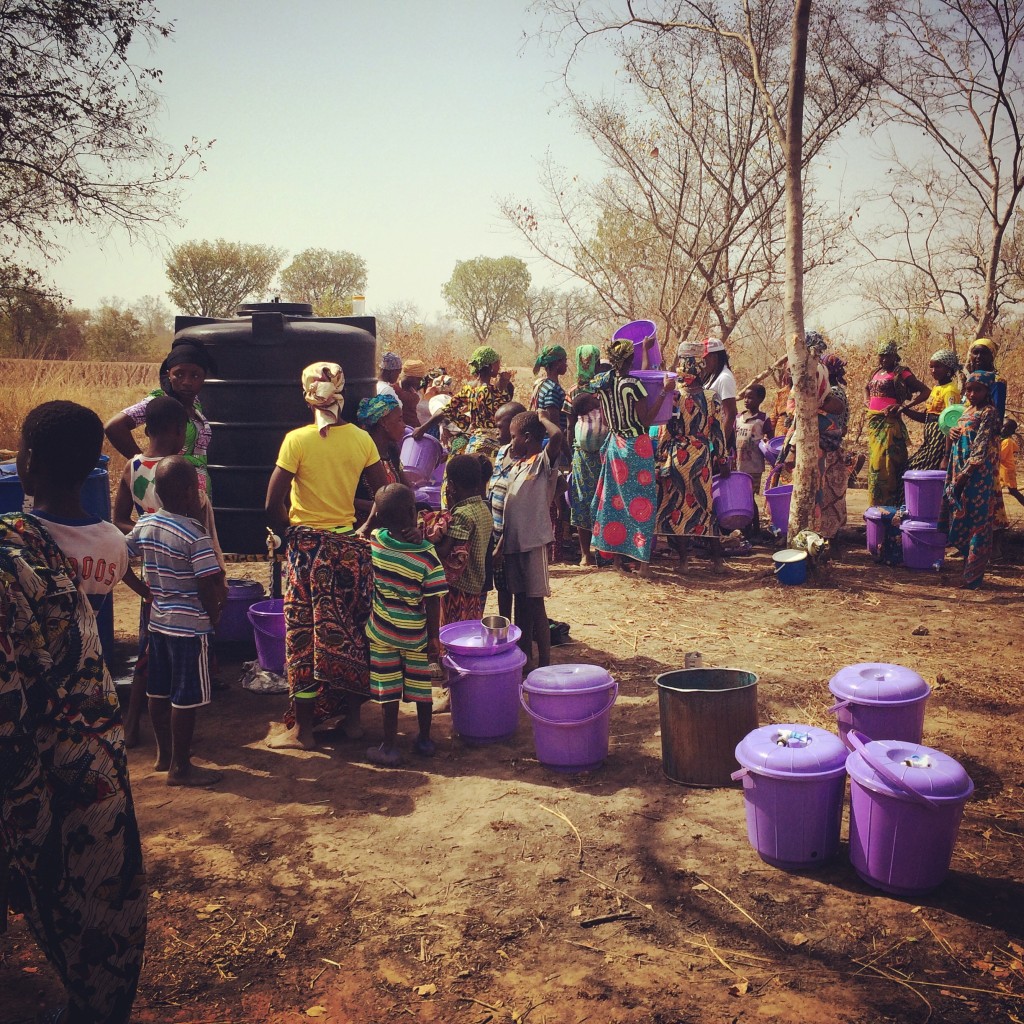 Over the course of opening day, we sold to every household with the exception of a few families that were out of town. Some families were so enthusiastic about drinking the treated water that they purchased additional containers for their households. Towards the end, we had sold so much that we ran out of clean water, and we had to treat more water immediately for the remaining women. We were glad to see that women were willing to wait while we were helping the entrepreneurs treat more water. Our translator Simply and our driver Cartier were extremely skilled and helpful, and supported us in most tasks.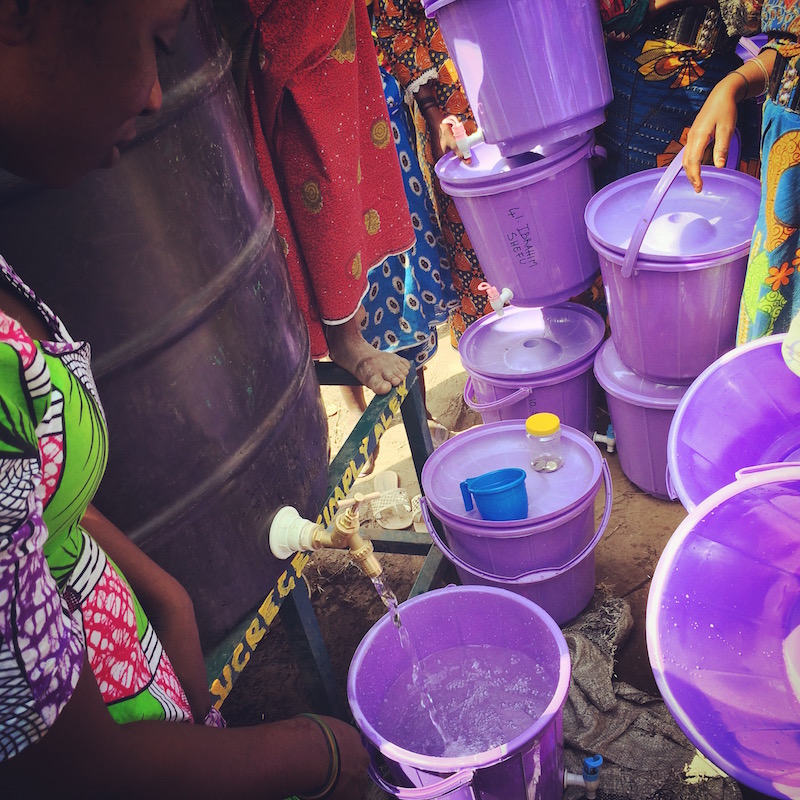 The entire team felt so humbled to see the women happily walk back in the direction of their households carrying their purple buckets on their heads and that opening day was such a success. We even got to enjoy some games of football with the village children in-between sales! Team Simply is looking forward to visiting with each household during monitoring over the next few days and speaking with the family members and seeing how they are using Saha Global's treated water in their homes and hearing all their feedback!
Alex, Rana, Simply and Lucrece