They may have left Ghana, but we've got one last update from a Saha team written on their (first) last day in their community. Take it away Team Sita:
As we were sitting on the thin wooden bench in the middle of our village, we began to reflect. We had sat on that thin, wooden bench two weeks earlier when we were asking permission from the chief elders, and community to implement a water treatment center. However, this time we were sitting on that bench to say goodbye to Kombonaayili and thank them for all of their help. There was no doubt in our minds that the past three weeks have been an adventure and some of the best we've ever had and with those three weeks came a lot of firsts for each of us.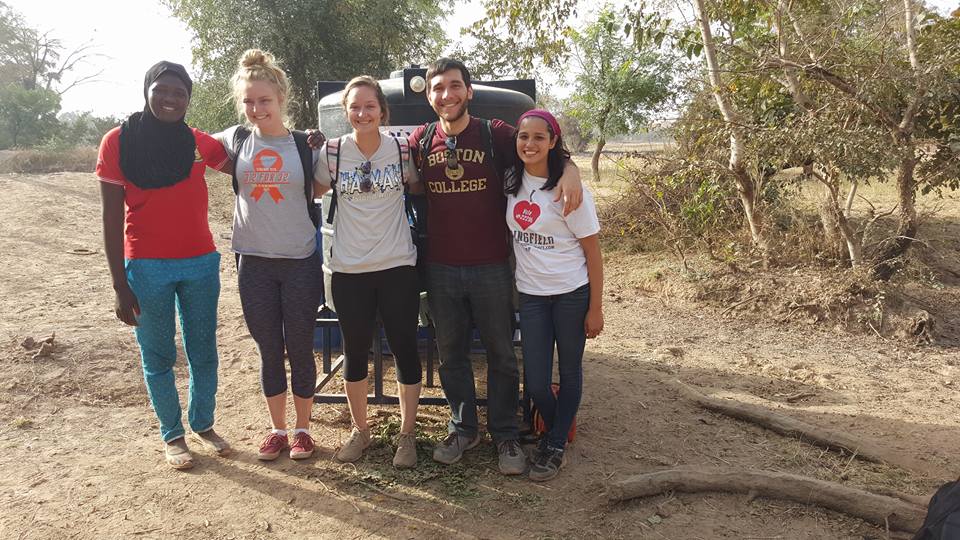 Sean
This trip was my first experience in Africa. I have never ever been across the Atlantic before- a useful fact for those Never Have I Evers. I was not sure what to expect in the "city" I would be staying in or the village I would be working in- I didn't even know if they used bathrooms, for example, and if so, what kind. Through my weeks, the thing that struck me most were not the differences between what I felt would be a strange planet and the U.S., but the similarities. The city doesn't have the sky scrapers I'm more familiar with, but it bustles all the same. The people I encountered loved to tell jokes and laugh with me about them. It was a way of welcoming me that surpassed any greeting. The children love to play with us, completely ignoring the fact that we are bizarre-looking strangers. After three weeks here the differences are hardly noticeable. I've been welcomed by so many people, both directly and indirectly, that this place has started to feel like a home away from home. I am sad to see it go- Komonaayili, Tamale, Ghana, and Africa in general.
Haley
This trip was my first time using a bathroom that essentially was a separated "room" and a cement floor with a small hole in this wall to drain everything to the outside. At first it was somewhat scary, but after 2 weeks of using the restroom around 10 am every day, it became part of my daily routine. You only really get to know a village if you use their bathroom.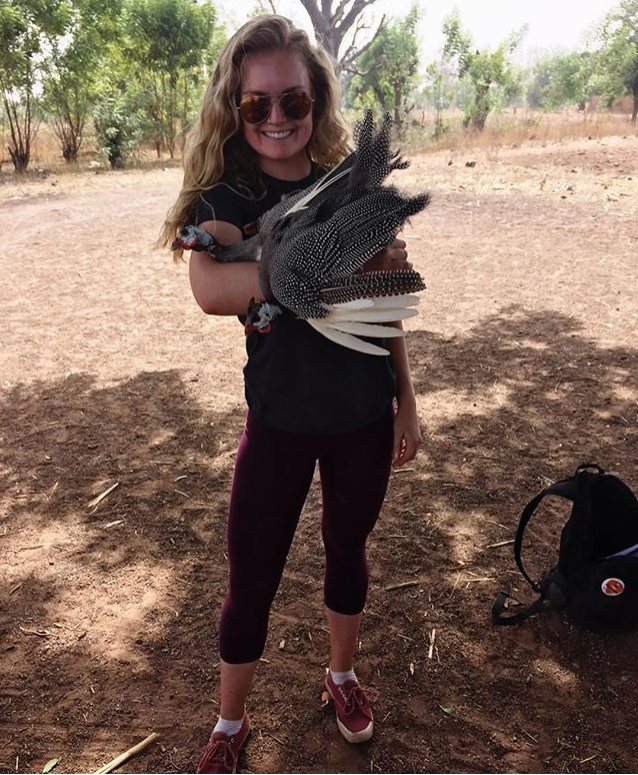 Bri
I can honestly say that this trip was the first time I have ever made a baby cry just by looking at it. .I wish I was exaggerating. Some of the children in our village have never seen "salameenses" (It means white people, but is used to describe all light-skinned foreigners) before or even heard of one for that matter so we must seem like aliens to them. I remember walking into one household and seeing a bay about two years old screaming and running away from me. Unfortunately, he ran into the house I was about to go into so the screaming continued. While I was in the house one of the women picked up the small boy and shoved him in my face as to say "see they aren't that scary" but it just made him scream louder and squirm until the woman let him go. For the remainder of the time he sat on another woman's lap with a shawl over his face to keep him from seeing us and to silence his screams. This is of course just one instance out of many, but it is definitely one I'll never forget and one that I can hopefully look back and laugh at.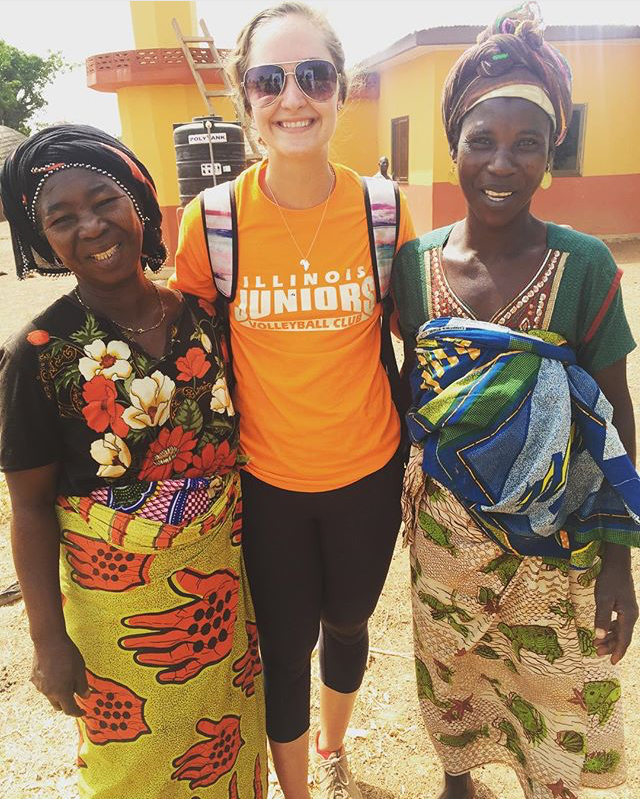 Valerie
I never ever in my 22 years of life imagined that I would be betrothed so early. I was one of the fortunate ones that had been chosen by one of the village chiefs to be a second or even third wife (polygamy is a normal practice in Northern Ghana). This was obviously just said in jest, and no rings were ever exchanged. No, mom, there is no reason to alert the U.S. Embassy. I am indeed coming back home, promise! But it was not uncommon to hear a man ask Sean, my teammate, if he could have one of "his" women. Sean would very graciously decline and try to explain that we belonged only to ourselves. But after two days, he was practically giving us away for free.
Now, this may make the villagers seem as if they treat the women as a commodity, however that was not the case. All of the women we met were powerful and outspoken. It was almost surprising to me at first. They could carry babies on their backs and a bucket of water on their heads, as they carried other items in their hand. They did not seem to hold back on their thoughts, even when there were men around. And even today, as we sat on that wooden bench, when we were trying to make sure to reiterate the importance of the women in the village and their role in the treatment center, we were received with only reassuring agreement. It was one of the top moments in that village, probably next to getting "engaged" numerous times.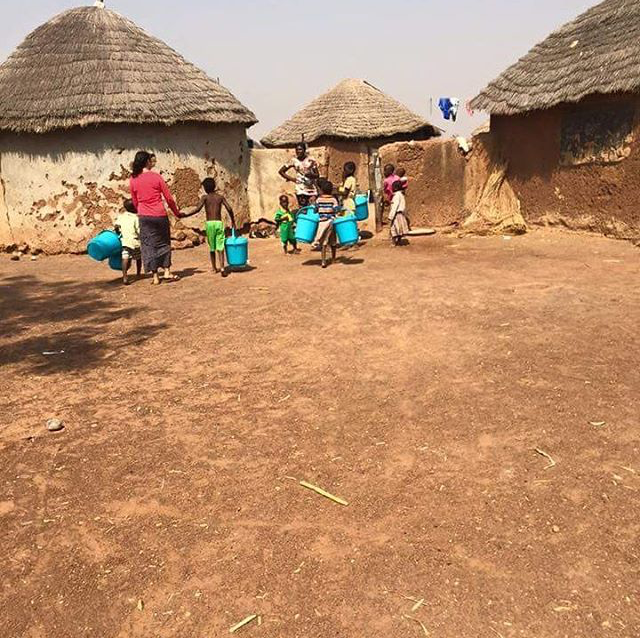 Overall, no matter what our firsts have been, they have only served to open our eyes, our minds, and our hearts. So if you ever decide to apply as a field rep, be prepared to have many interesting firsts!