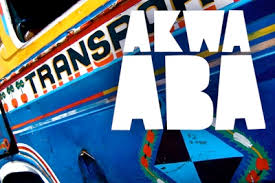 Akwaaba from Pink Hostel! We are excited that the Winter Global Leadership Program is officially underway! Field Reps have been arriving all day and after numerous trips to and from the airport, 39 Field Reps are safely checked in and have just finished chowing down on their first Ghanaian meal – vegetable fried rice, chicken and a special green-pepper sauce. Tomorrow we've got an early (4am!) wake-up call, then it's an all-day bus to the capital of the Northern Region (and orientation home-base), Tamale.
Three Field Reps, Jessica, Phoebe and Paige-Ashley, are still in transit, but our Assistant Program Manager Amin will make sure they get up North and oriented over the next 2 days.
If you don't already, be sure to follow us on Facebook and Instagram (@sahaglobal) to check out pictures of the Field Reps in action. More to come soon!
– Kathryn, Shak, Katie and Amin