Dear Diary,
Today began with uncertainty… Last night we lay restless with the thought that our Poltyank water could be contaminated. On the ride to Futa today, we anxiously waited for Kathryn's call to disclose the water tests. To our relief, the water was clean! Although we were one man down (feel better Jess!) we were so excited that opening day had finally arrived!!! We got to Futa and quickly realized the key to the Polytank was with our fallen team mate back at the guesthouse. Yet there was a solution: our translator TJ, a rock, and a screwdriver after much effort cracked it.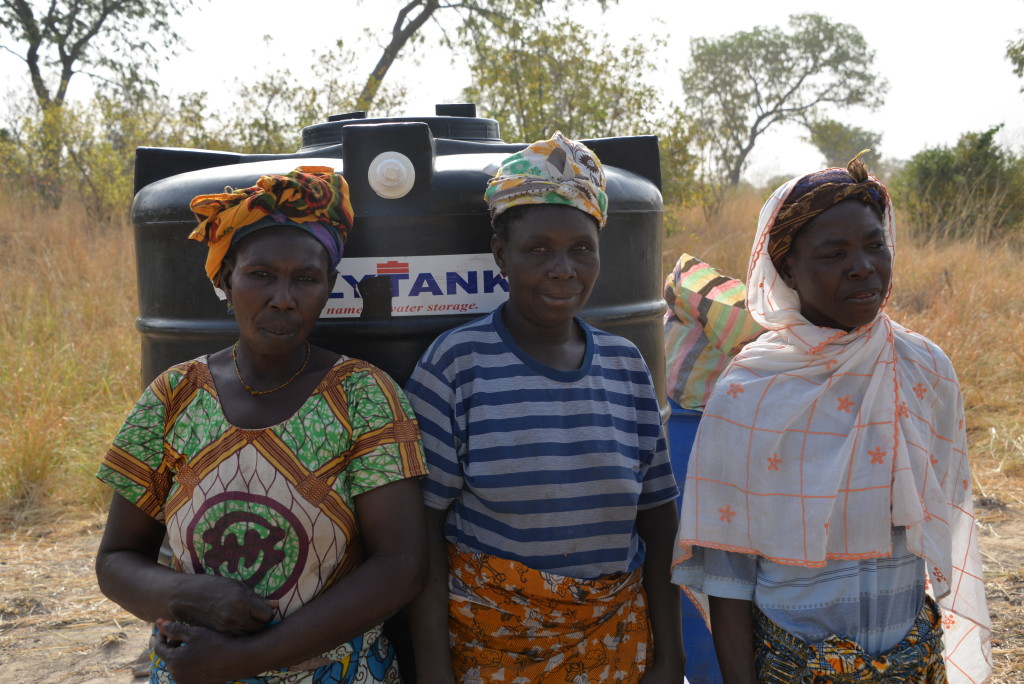 There was a buzz in Futa upon our arrival. Several women had sent their children ahead to queue up for the opening. Our three entrepreneurs, Fati, Mariama, and Sanatu, met us at the treatment center, ready to make their first sales. Quickly a line formed and it seemed all of Futa's women were ready to claim their clean water with their safe storage containers in hand. We eagerly jotted down ever family that came to the center, remembering their households during the container distribution days.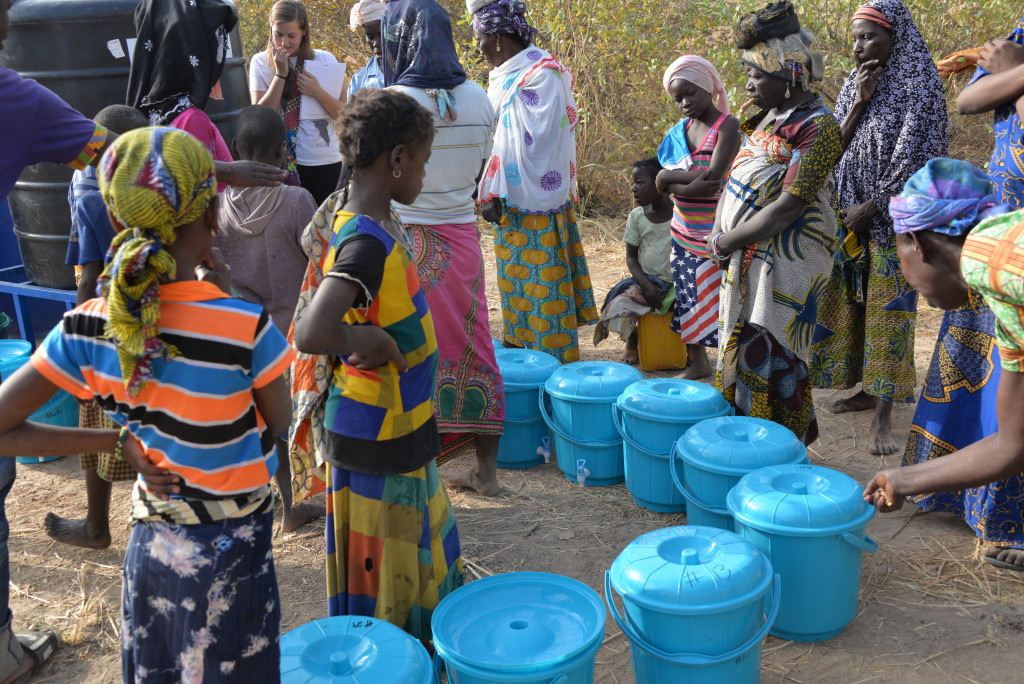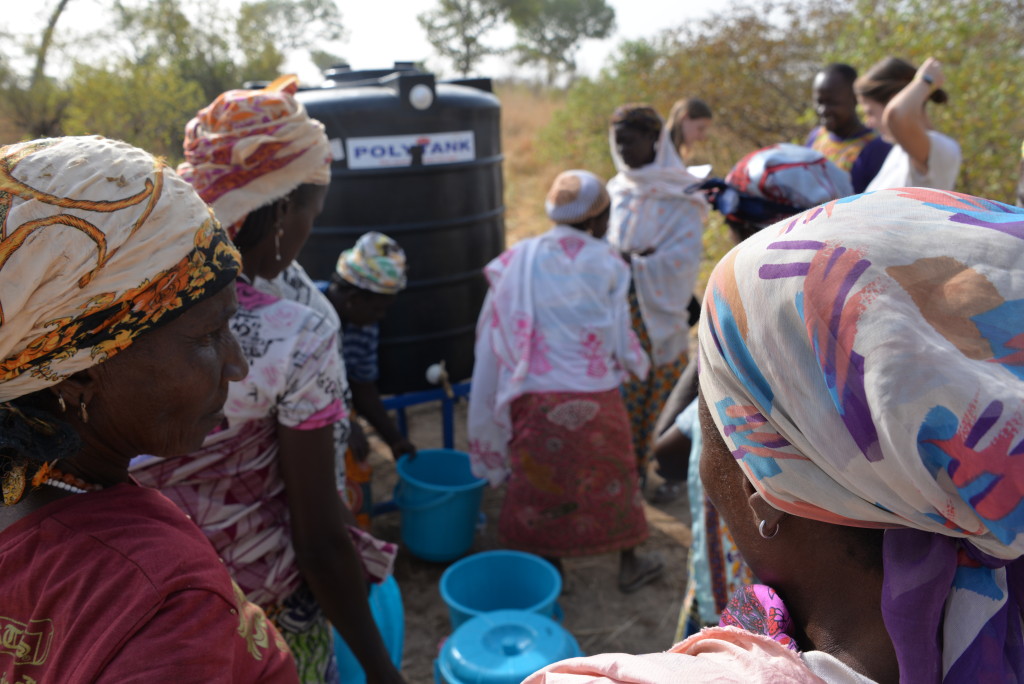 Many women tried the water firsthand and loved the taste, comparing it to sachet water locally found in town. The transformation from mucky dugout water to clear, safe drinking water was amazing. In order to celebrate the success of the center and the water's outcome, many laughs were had and there was even a dance off between Jeremy and Fati (Fati clearly won). Out of the 32 households, 27 were present at the center. Fati, Mariama, and Sanatu did a wonderful job running their business and were beyond thrilled to be providing their community with clean drinking water.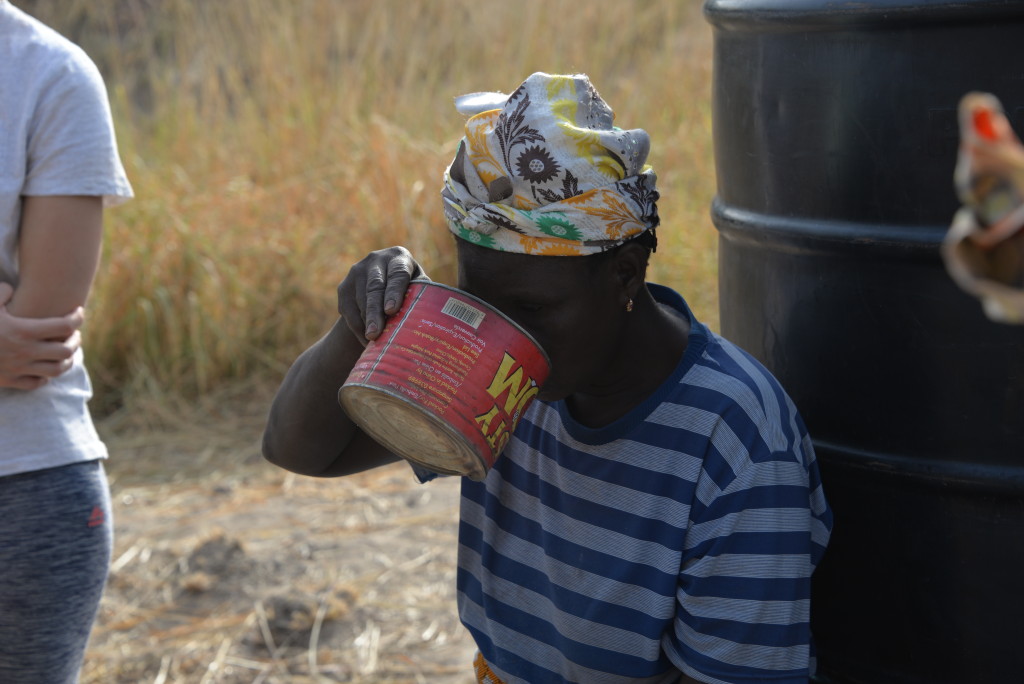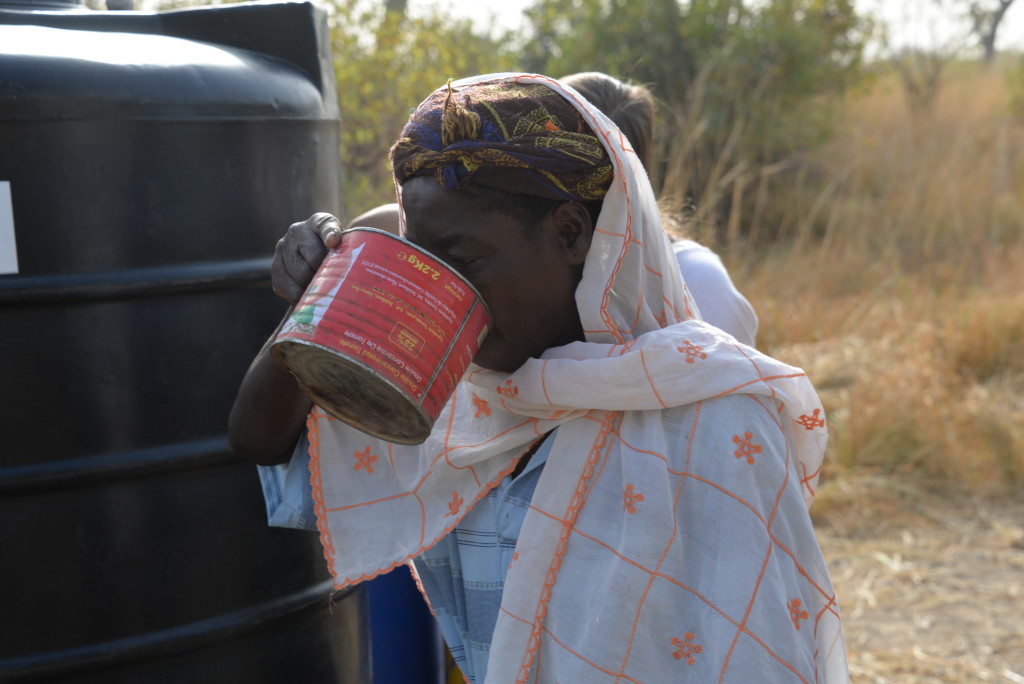 To finish off the day, a few egg and bread sandwiches were in order to commemorate the business' opening. Now for some Fanmilk and much needed naps! More to come, stay tuned…
Love,
Team TJ, aka Team Eggs and Bread