After the solar project was implemented, Team Eric began monitoring the business and individual households to see the community's response to our project and make sure that everything's running smoothly.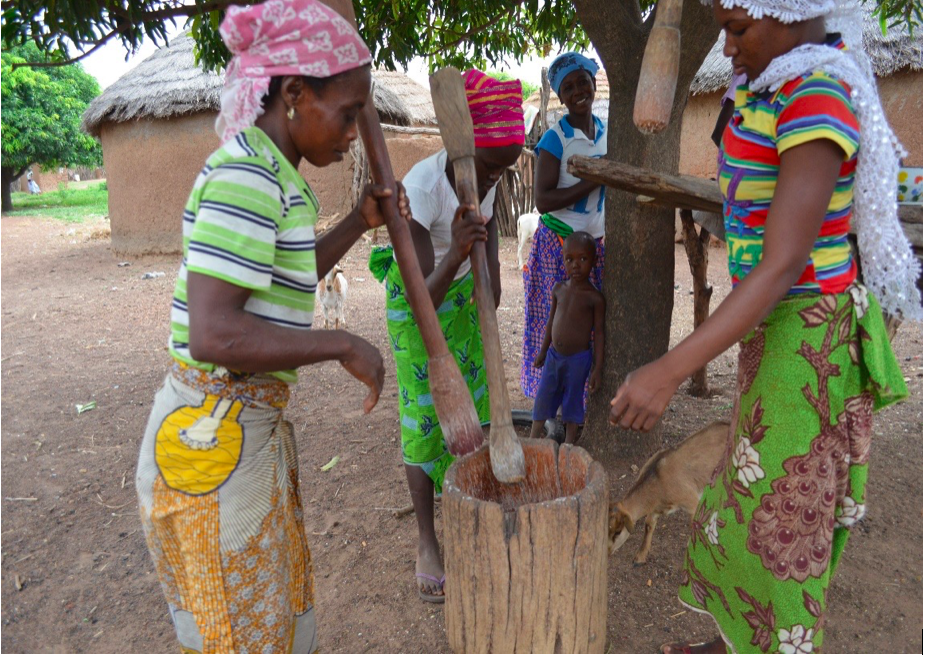 Since the project is mainly finished, we were finally able to get some of that beauty sleep back and wake up a bit later, at 7 o'clock, in the morning. After a long drive to the village, we first checked out our village's dugout and the polytank there to make sure that the previously implemented water project is working successfully to provide clean water to the village. Komlan Yili's dugout is actually a stream that is a long walk from the village. The water levels rise later in the rainy season, so the villagers have built a bridge that people can use to cross over the stream during these times of the year to reach villages further down the road. The wood for the bridge is replaced every year to ensure that it is safe to walk on. Still, it's pretty scary and super uneven. It's one of the many quirky and amazing things about Komlan Yili.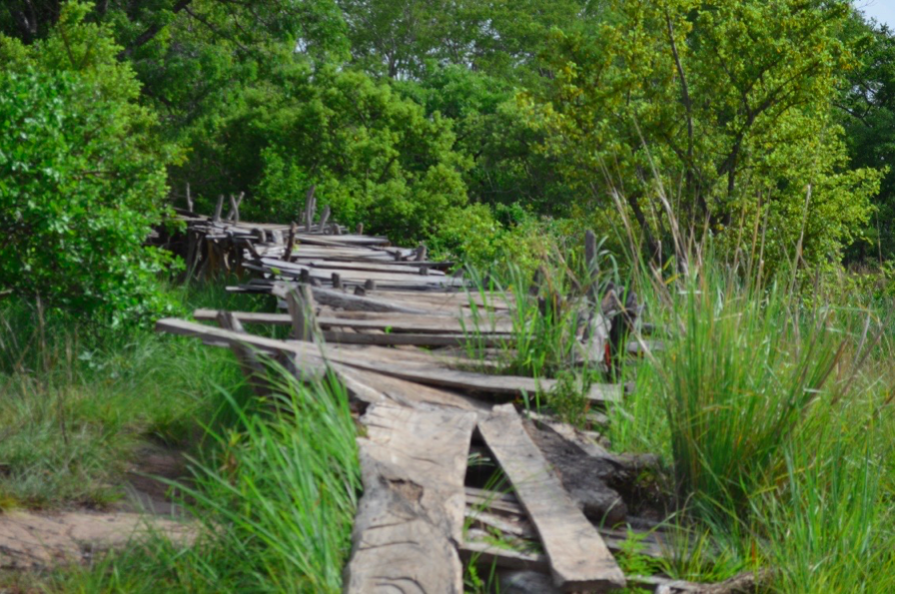 After checking on the polytank and finding no problems, we met with Safiatu and Nina, the water and solar entrepreneurs to discuss how the solar business is going since opening night and to hear about any water business updates. Everything is going well and it is clear that the business is in great hands.
Next, we visited nine households to ask about their lanterns and safe storage water containers. We learned that one woman had already gone back to the charging station even though her batteries were still charged, just for fun! It was great talking to women in each of the households and hearing all of the ways they were already using their lanterns at night (cooking, the kids doing homework, and processing shea nuts). It was amazing to see how much we had already been able to impact these people's lives.
At the end of the day, Safiatu took us to her household for a good ending to our day. Our translator, Eric, has been looking for a pet kitten and Safiatu had three baby kittens! They were all so cute, Eric is going to buy two now instead of one.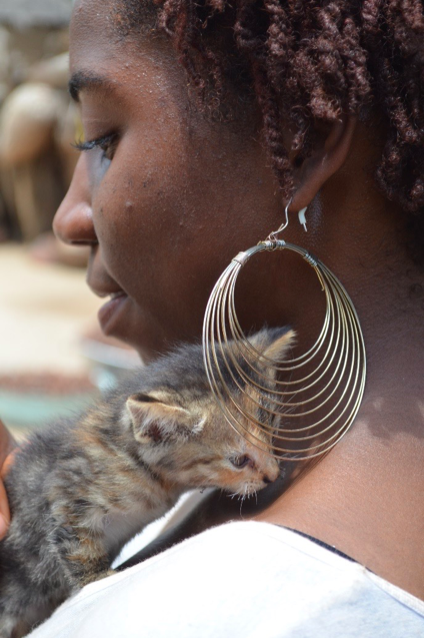 Monitoring has been a great part of this experience, because now that most of our work is done, we can see how these businesses are impacting people's lives. It is also a great opportunity to just talk to people on a more individual level and learn about their daily lives. We are definitely not ready to leave Tamale yet, but it is good to know that the business that we helped to create will continue after we leave. 
 – Team Eric