After our Global Leadership Program this summer, we were contacted by Burro. They are no longer going to carry the beloved lanterns we have been using at Saha's solar charging businesses. The durability, price, availability and the fact that they are battery-operated are just a few of the reasons why we and, most importantly, the consumers love these lanterns, so we were sad to see them go. 
Here's where Saha's relationship with our suppliers comes in. The great thing about our local suppliers like Burro is that we have built a solid partnership. When Burro decided not to carry this lantern model, they  began researching a new product that could meet our lantern requirements. Now we will hand it over to guest blogger Jacob McEntire, an Electrical Engineer at Burro, who researched and found a new lantern fit for Saha!
Finding good quality products isn't always easy, so when Saha reached out to my employer to for recommendations on battery lights, I was happy to lend a hand. The challenge was to find a light that was not only powerful and long-lasting, but could stand up to the rigors of everyday use in Ghana. It didn't make the process easier that their clients' needs necessitated an inexpensive choice; rather than browsing the cream of the crop, our mission was to pluck a gem from the bottom of the barrel.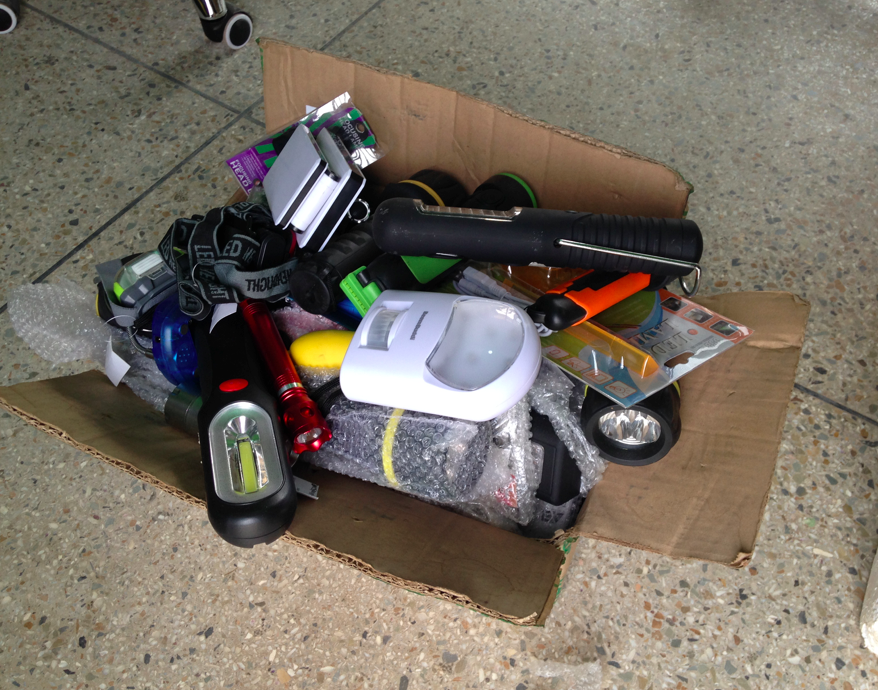 Faced with an order of 75 assorted battery lights that we had ordered for testing, as well as a kerosene lantern that had somehow snuck into the shipment, my partner Edmond and I began by sorting them into categories. Some of the products (headlamps, torchlights, desk lamps, etc.) were instantly nixed, progressing the remaining 15 or so to the next round: drop testing. Since Saha emphasized a need for durability, we began by dropping the products four feet onto the stone floor of the workshop. Some failed completely at this point, some flickered but soldiered on, and a few didn't even dim. We also did some initial battery testing at this stage; turning on the lights and running them until they ran out of battery. Lights that survived the drop-testing and had long enough battery life enough to be useful continued on to the final round of testing, where we examined their light output more carefully.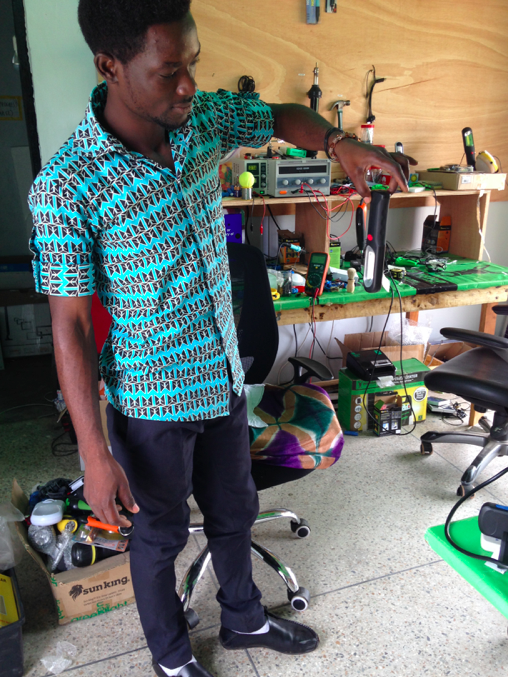 During our exploration of these products, we discovered how tricky it can be to quantify their light emission. Battery life seemed the most important factor after durability, but there's a lot that battery life doesn't tell us. As a light shines, it constantly saps the voltage of its batteries, which in turn decreases the intensity of the light. As anyone who owns a flashlight knows, this means that battery lights will get dimmer over time. Our goal with this final round of tests was to quantify that time: how quickly do these lights dim? At what point do we consider them too dim to be useful?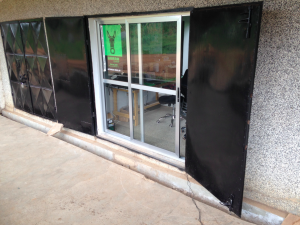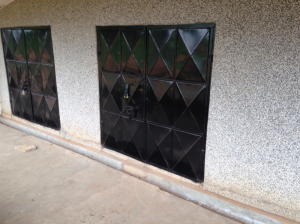 With a little finagling, we converted our workshop into a makeshift darkroom. Combining this with a luxmeter iPhone app, a stopwatch, and diligent data-gathering, we produced a set of curves describing the light output of each of our final three candidates. Exciting! Armed with this knowledge, we settled on our final recommendation: the KNP-W01331NR. It combines strong light output and good battery life with an extreme resistance to physical shocks. As you can see from the picture below, the light was designed with endurance in mind: its rubberized casing and thick joints minimize damage from falls and knocks, and its lack of sharp edges distributes any stress more evenly across the body, lessening wear.