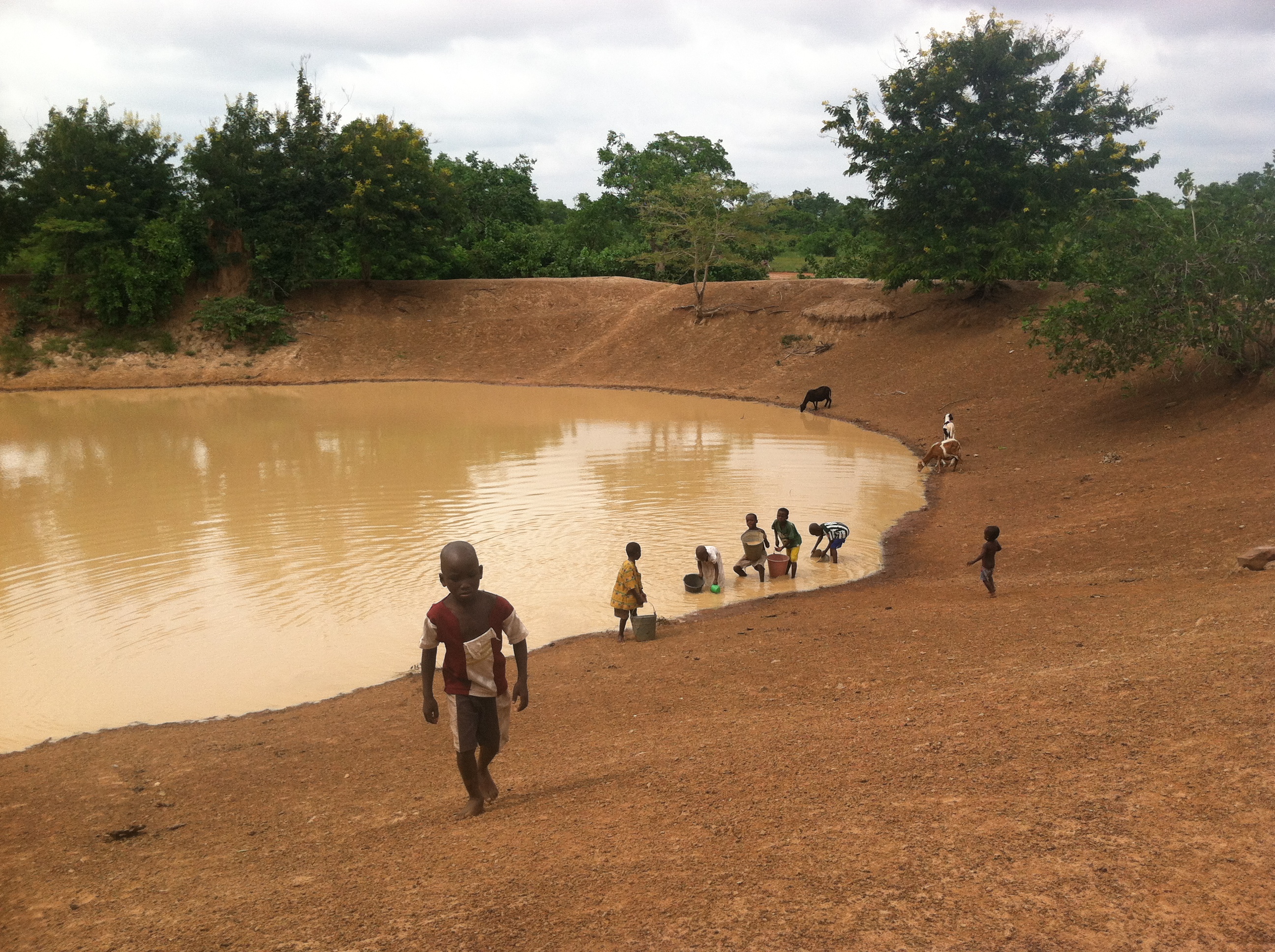 Anula from Tamale!
Team Shak just got back from Day 1 of building the Water Treatment Center. Yesterday was our first day in Vogyili, a village about one hour away from GILLBT. We love riding in Shak's open air Jeep, even though we have to stop to reattach the gearshift now and then, it's a great time on the open road! Jacob taught us a Vermonter/Kansan game called "My Cow" that we play often in transit. Our meeting with the chief went really well. We gathered around a shady tree and explained who we were, what CWS does, and how important is it to have the community on board because they will be running the treatment center once we leave! The chief was very enthusiastic, knowledgeable about the water source, and had a sweet green velvet hat. He brought out a can full of brown dugout water and told us how people get sick all the time from drinking the contaminated water. We ran a 3M test on the Vogyili's dugout water and found that it was positive for E. coli.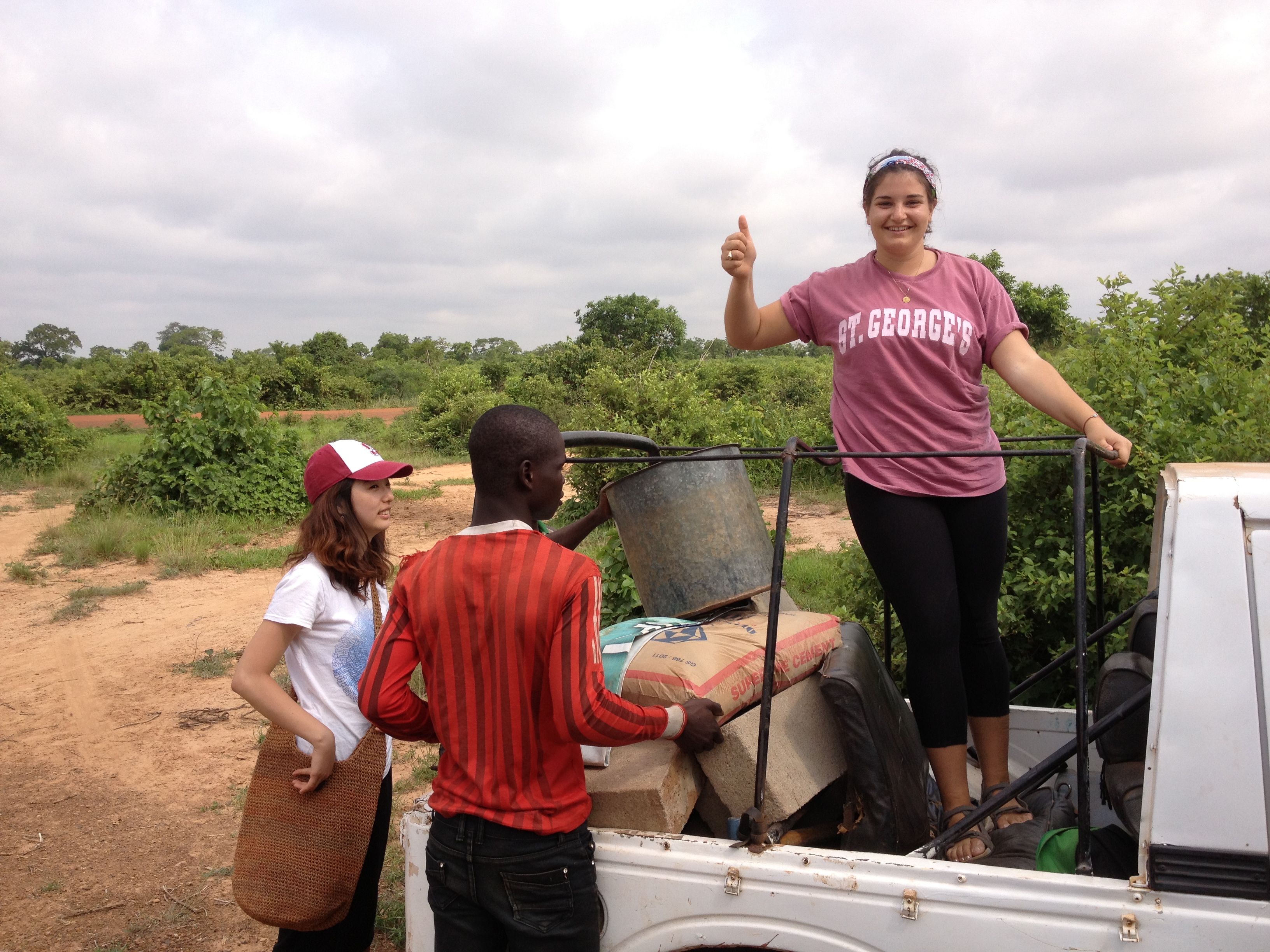 Building the first layer of the Water Treatment Center was lots of fun! The chief even came down to see how the building was going and tons of kids gathered around, helping carry sand, cement blocks, and water. The kids also loved looking at the pictures of other centers in our Fellowship Manual. It was therapeutic to smear wet concrete on the blocks with our hands. The blocks will dry overnight and tomorrow we'll shellac the whole thing with more concrete—then it will be all ready to support the Polytank!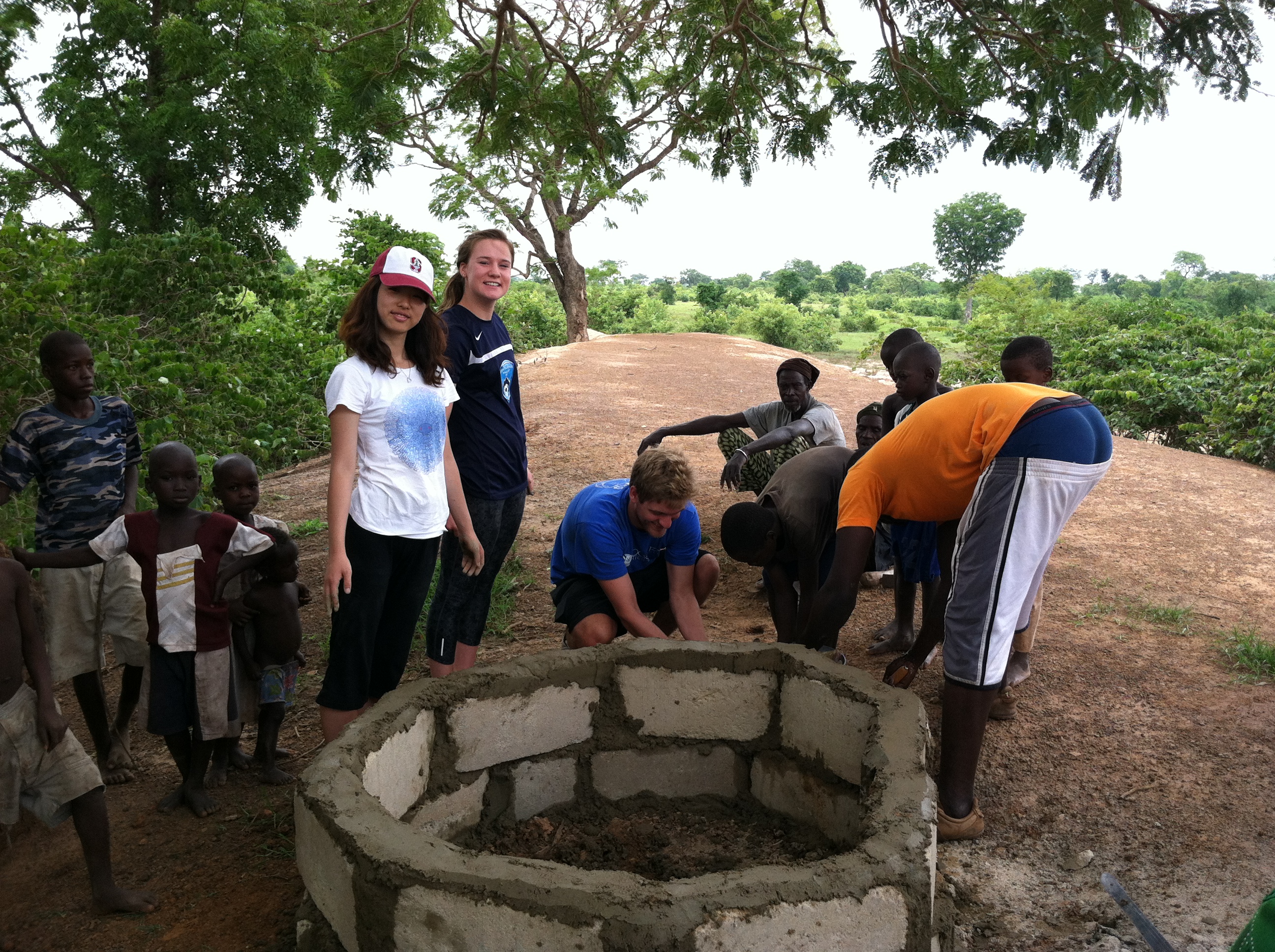 We tried our best to communicate in Dagbani, but we're still learning. We've pretty much mastered the greeting, which consists of "Despa" (good morning) followed by a series of "Naaa"s, which affirm that you had a good sleep, your family is well, our marriages are thriving (none of us is married), all of our children are healthy (we have no children), and your work is secure.  We use lots of hand signals, which worked successfully for asking the kids about their names, school, and pigs. They chased the piglets for us and caught one, but we had them drop it once the Momma Pig began to charge. Can't wait for more time in the village!
-Victoria, Hailey, Eda & Jacob