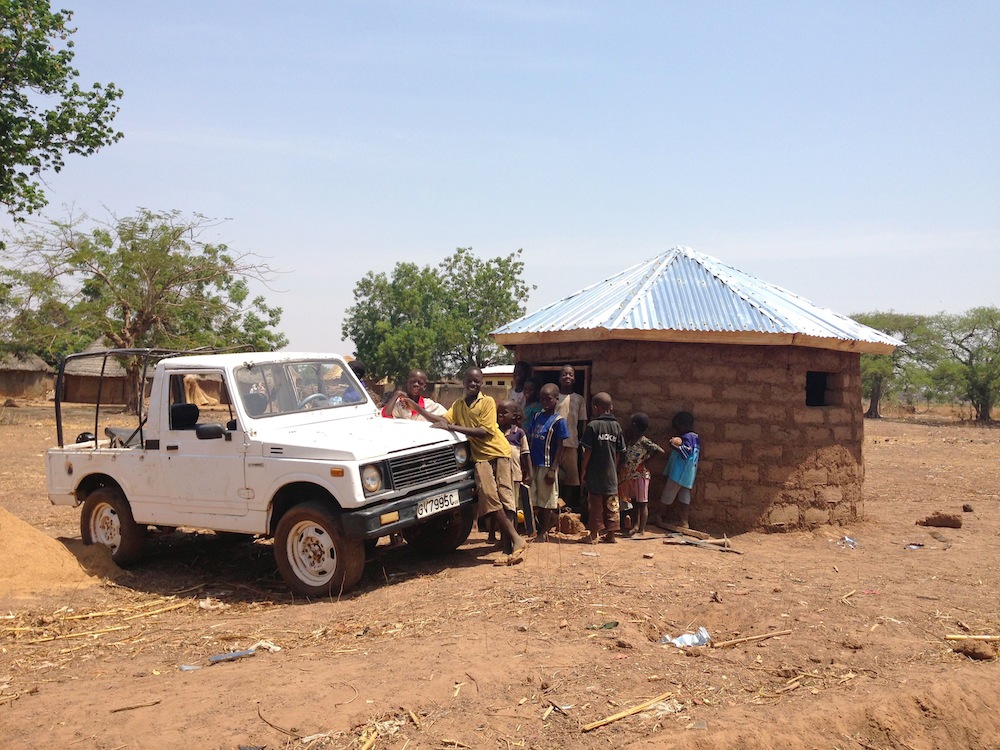 It has been a productive week of building in Kurugu Vohoyili. Our efforts were pushed back a day because of car trouble and a funeral in the community on Wednesday. On Thursday, Shak and I arrived around 7:30 am to get an early start on the roof. The carpenters unfortunately were not as punctual as we would have liked, so the morning was spent sitting and chatting with the elders and some of the children.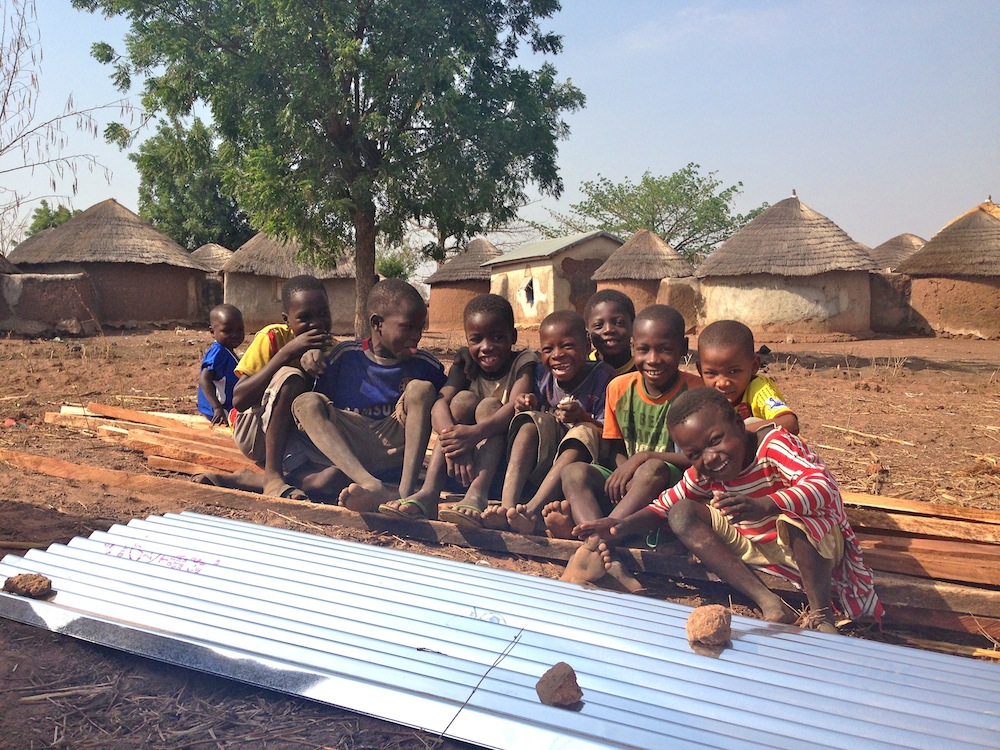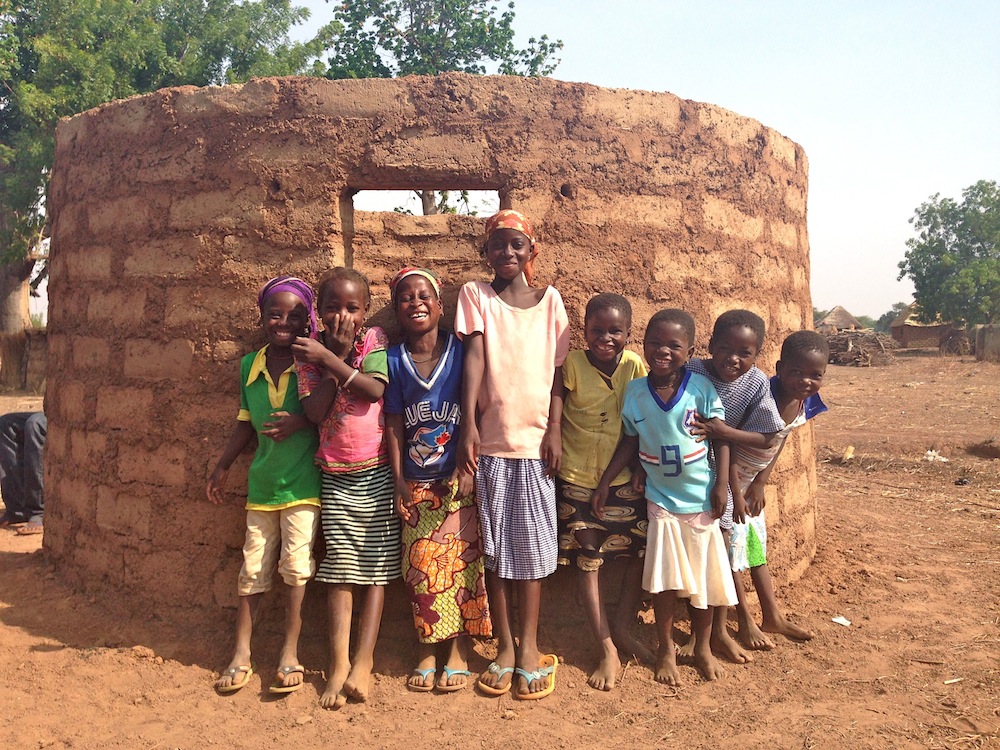 When the carpenters finally did show, they got right to work. The round zinc roof (similar to the Metal roofing from 99Roofers that is usually installed in the US) was too complicated for me, Shak or community members in Kurugu Vohoyili to construct. So the chairman called his carpenter friends in the nearby community of Tolon, who have extensive experience in the village roofing industry. Most community members live in round village huts like the one we are building but they use straw to roof the house. We decided to use a zinc roof for the solar center to keep the battery, inverter, cell phones and appliances safe and dry in case of a heavy rainstorm. Straw roofs have more seasonal maintenance compared to zinc roofs, so it made sense economically to go with zinc.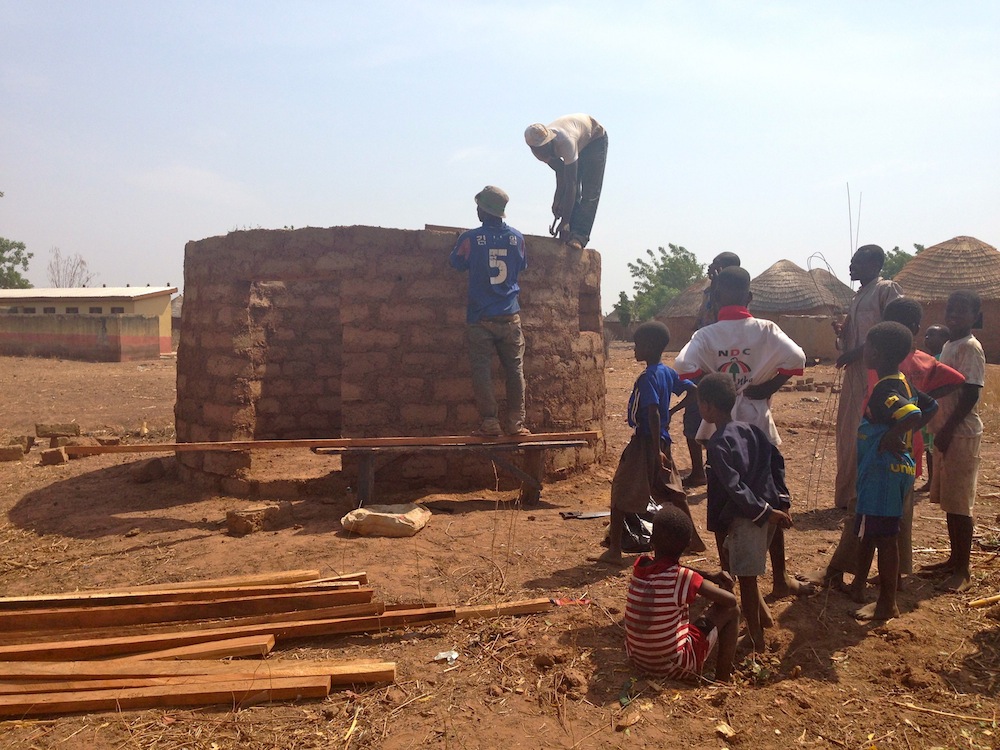 To construct the roof, the carpenters started by adding supportive beams to hold up other pieces of wood in the nailing in process. They went around in circles several times adding wood, nailing it in, taking measurements, cutting more wood, adding supportive pieces to nail in the zinc. At one point the carpenters ran out of wood, so Shak and I headed to Tolon to get more. When we got back to KV, one of the carpenters said they had just run out of nails and that we had to turn around and go back out to get more. It took us a few minutes to realize he was kidding. Shak replied, "That it a very hard joke to make Carpenter", which ended in roars of laughter amongst the chairman, elders and even some of the small kids. The carpenters completed the wooden roof structure in 4 hours, then took another hour to nail in the zinc. It was a long day but overall a success. We left Kurugu Vohoyili with an almost complete, locally sourced and community made solar center charging shop!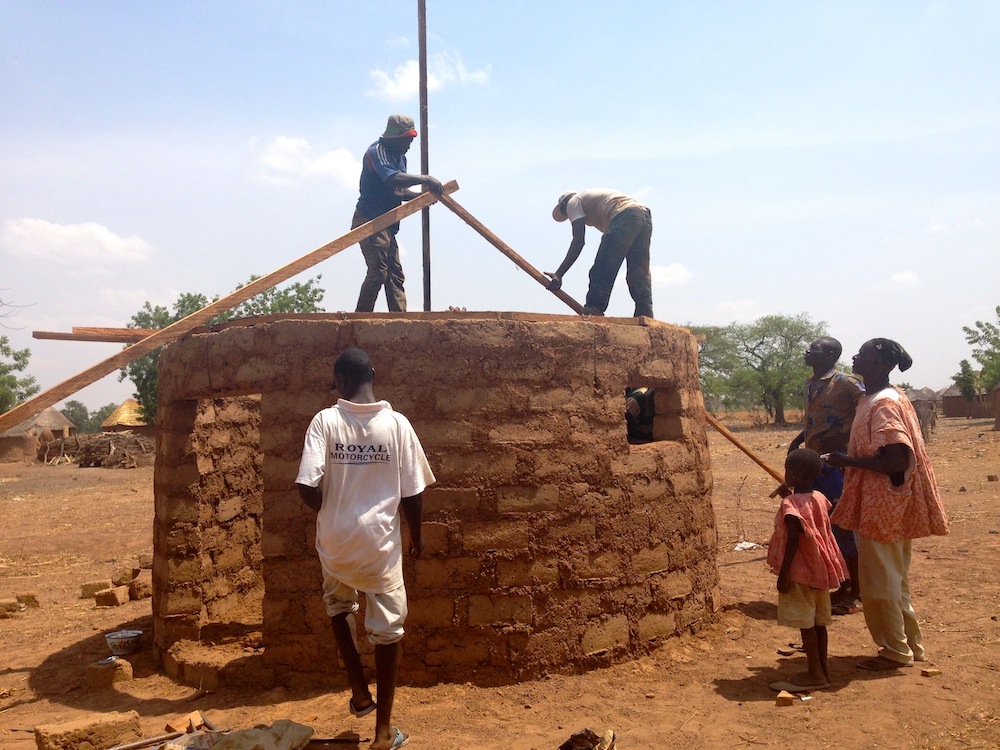 Today, we returned to Kurugu Vohoyili to finish some of the wood work for the door frame, window and faceboards. We started plastering the outside of the hut with cement to make it durable in the rainy season like families do to their own houses in the community. The center is looking great! Tomorrow we will return with the solar panels, inverter, battery, cable, Burro AA batteries and Burro battery chargers to start training the women! We can't wait to meet them! Check below for pictures detailing the building process.
-Brianán