Today is World Toilet Day! This meant nothing to me about a year and half ago. "World Toilet Day? Why on earth would we celebrate this? Wahoo! I have a toilet?" Now that I frequent Ghana, it takes a whole new meaning. I now have first hand experience of Ghana's very different toilet situation.
In the more urban areas there is a lot of open sewage which makes for some interesting smells (*insert gag). But also the public toilets are less than desireable when "taking care of business". You pay someone about 10 cents to use an un-maintenanced toilet. To be honest, I would rather just do my business openly.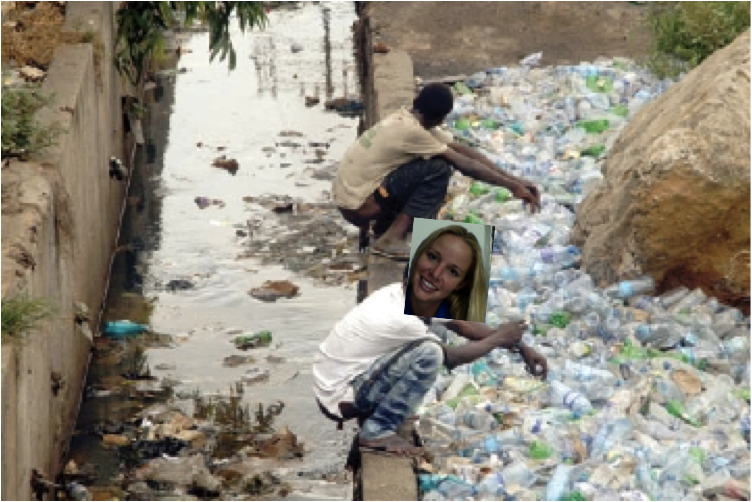 In the more rural areas that Community Water Solutions does it's work, the "toilet" situation hits an all time low. Here are the two scenarios. Poo scenario: Open defecation/Bush of your choice. Pee scenario: concrete slab with a drain. This concrete slab with a drain is in a mud hut located within their compound that is used not only for showering but urinating as well. Just to give you a visual… a compound is about 4-7 huts hosting about 8 people; typically there is a man of the household, 1-2 of his wives, and kids galore. All 8 of these people urinate in one of these huts and the urine escapes through a drain which goes right into the footpath of the village. It makes us really grateful to think that in much more developed countries like ours, we have companies like FS Drainage to maintain our drainage and keep our drains clear from blockage. Not to mention, make sure all our sewage and waste is never in close contact with us again.
Many a time we are doing our household to household monitoring, stomping through this pee. Kids playing, stomping through this pee. People with no shoes, stomping through this pee. (*insert gag). It is the only option they have and though it makes sense for them, its not doing much to control their contact with urine.
The urine and the poo, all drains somewhere, usually to their local surface water source which is typically a river or pond! This is where Community Water Solutions' comes in! You could call us the poo removers!
But water is just one step.
Now more than ever we need to get portable toilet hire companies and other waterworks businesses on board to improve the current situation.
So, come on, join the celebration of your toilet and increase the awareness of sanitation. Because that's what we'll be doing!
For more info on how to get involved go to http://www.worldtoiletday.org/
-Sam