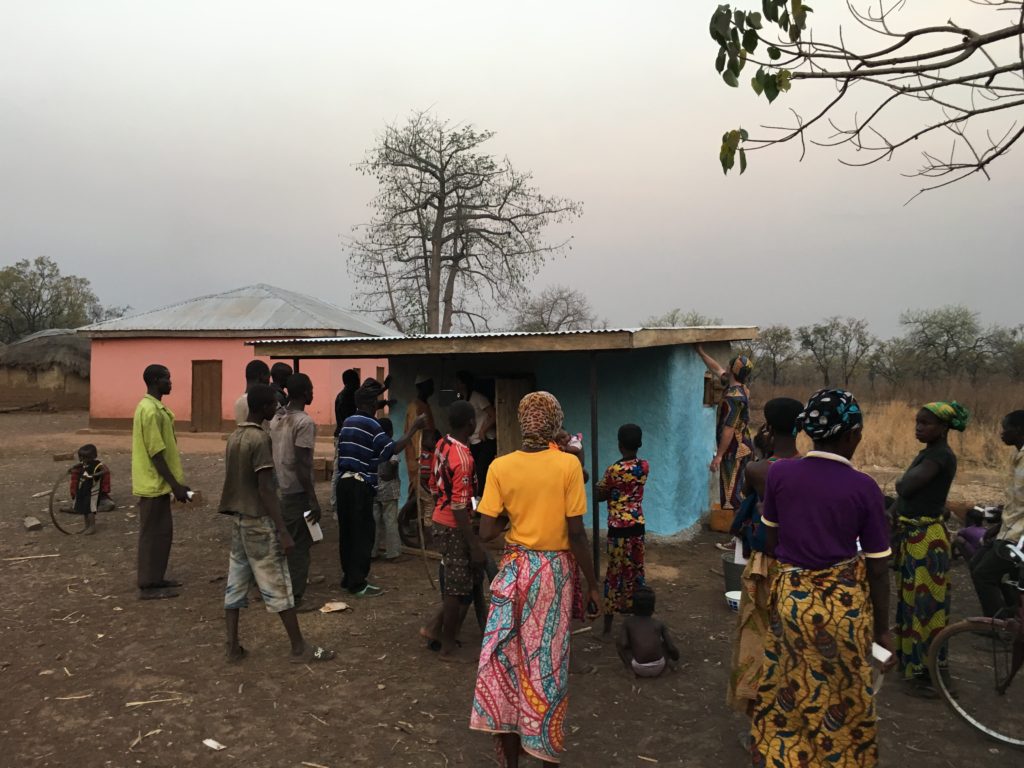 As we first arrived at the Chihigu Village for opening night, there was an immediate tension in the air, so thick one could cut it with a knife (or a machete ;)). There was an obvious buzz going around the village because tonight was the night that the lights were going to be turned on, thus forever changing the way of life for this community. Even the animals were excited as Despa (Shane's village puppy) ran after the car as we pulled in; the dog then broke Shane's heart when he ran immediately up to Qing instead as the team exited the vehicle.
The women were all ready to go -eager, anxious, excited – and the villagers felt the same. We arrived with about half an hour left until kickoff for the light show, so we made the most of our time and began painting the solar charging station. Erin, as always, played some jams on the Bluetooth radio our group brought and the opening ceremony for the lights turned into a party. Adults and children alike were dancing along to the beats while Team Eric and Iddrisu painted the solar charging station. Once 6 PM came around, the women were manned at their station ready for battle! Due to the amount of people ready to purchase batteries for their lanterns, we decided it best to sell them out of the window rather than try and cram all these people into the charging station. Pretty soon the line to purchase the batteries looked like a Chic-Fil-A drive-thru on a Saturday evening (It is closed on Sundays thus making for an even more hectic drive-thru line).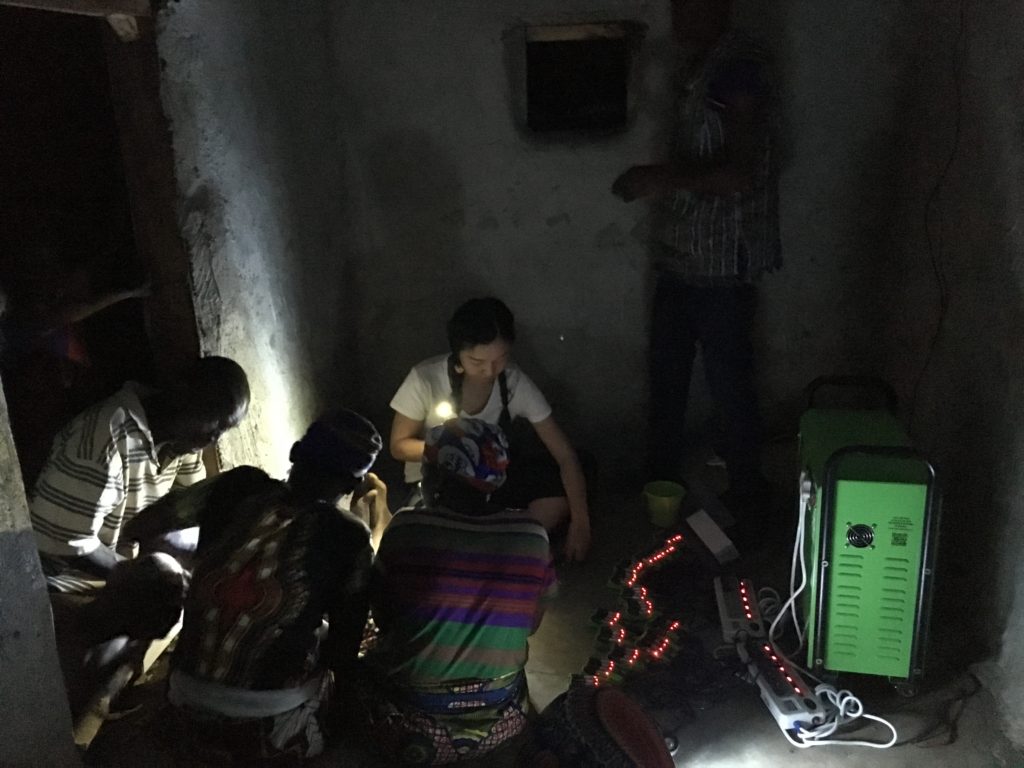 The women in charge of the charging station didn't skip a beat! They essentially formed a leadership-powered assembly line as one woman rented out the 3 batteries to a customer, another replaced those batteries on the charger and the third woman tallied the purchase in their notepad. This process continued long into the night until the entire village could successfully use their lanterns! As night settled and the moon rose, it was obvious (and a little scary) how dark things got after the sunset. That was until the villagers began turning on their lanterns for the first time. You could see, one by one, households being lit up and people using their lights as they traversed through the community. It was a remarkable chain of events as you could literally the see difference being made in these peoples' lives. All the hard work that was put into this project by Team Eric, Saha Global and the community proved to be worthwhile and we know that the village will forever be grateful!