After a successful Summer Global Leadership Program, our team here at Saha is playing a bit of catch-up. Although we haven't been posting our reports in a timely manner, we have been monitoring! So now it's time to get back on track. Here are our monitoring results from April: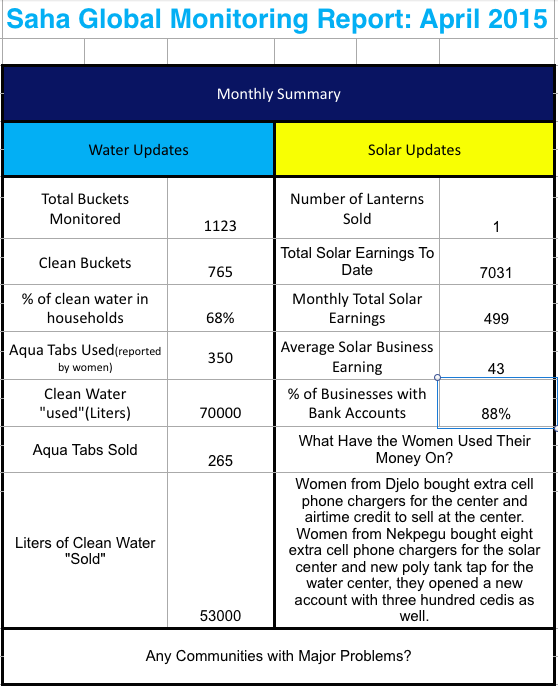 Villages Visited in April
Weeks 1 and 2: Indigenuors Kabache, Original Kabache, Tunga, Kindeng, Sabongida, Jarayili, Gindanturu, Kpanshegu, Kpachiyili, Kagbal             Moya, Kpaliga, Gurumachiyili, Manguli 2, Chashegu, Bogu, Kpanshegu, Namdu 2, Tindan, Nyamaliga, Namdu, Kuldanali/yapalsi, Cheko,         Gundaa, Djello, Jarigu, Sagbarigu,  Buhijaa, Kudula, Jagbrin, Manguli, Kulaa, Chandanyili, Gbandu, Sakpalua, Tijo, Garizegu, Voguyili, Tindan,         Kalinkaa, Negkpegu, Tohanaayili, Changyili, Janbrigiyili, Balamposo, Zanzugu, Zanzugu yapala, Galizegu, Wambong, Yapie yapala, Jabayili, Yakura, Kuruguvokuyayili, Gburma, Kasuyili and Dundo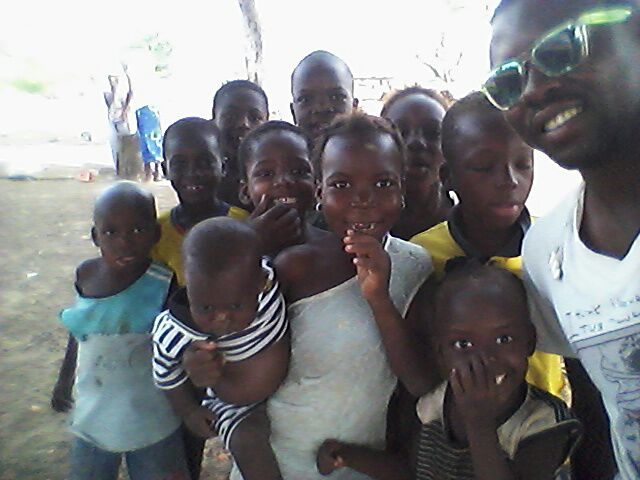 Week 3: Kpaliga, Chashegu, Namdu 1,Namdu 2,Gundaa, Kpaachiyili, Kasuliyili, Tijo, Sagbarigu, Manguli, Buhijaa ,Djelo, Gbandu, Garizegu
Kalinka, Nekpegu, Tohanaayili, Bogu, Tindan, Kuldanali, Janakpem, Manguli II, Gbrama, Kpanshegu, Cheko, Jarigu, Kudala, Wuvogu, Wuvogumani Moya, Chanyili, Balampuso, Janbrigiyili, Wambong, Kuruguvohayayili, Jabayili, Yakuru,Z anzugu yapala, Laligu, Kpalung, and Yapalsi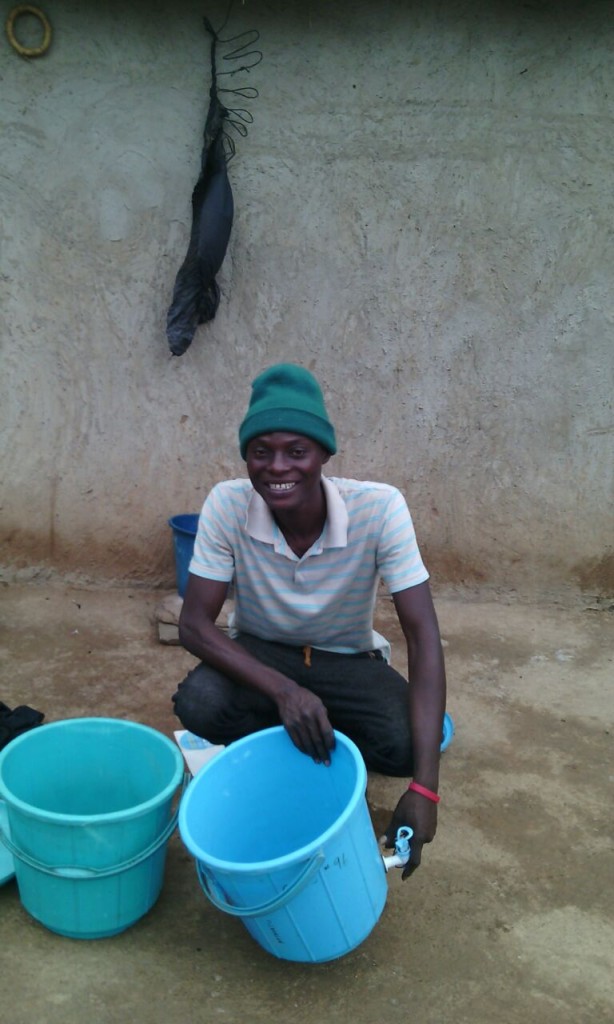 Week 4: Kpanshegu, Chani ,Jarigu, Takpuli, Nyamaliga, Cheeko, Kudula, Kulaa, Moya, Sakpalua, Voguyili, Kpenchila,Takpuli, Chani, Cheko, Tijo, Tindan, Kpaliga, NamduI 2 Namdu 1, Gundaa, Chashegu , Manguli, Djello, Buhijaa, Kabal, dundo, Gurumanchayili, Gbandu, Garizegu, Tohanaayili, Kalinka, Nekpegu, Yapalsi, Kpalung, Laligu, Balampuso, Jabayili, Yakuru, Chanyili, Jankbagiyili, Yapei  Yapala, Wambong, Zanzugu, Zanzugu Yipala, Kideng, Tunga, Jarayili, Chanaanyili, Kabache, Sabongida, Kabache 2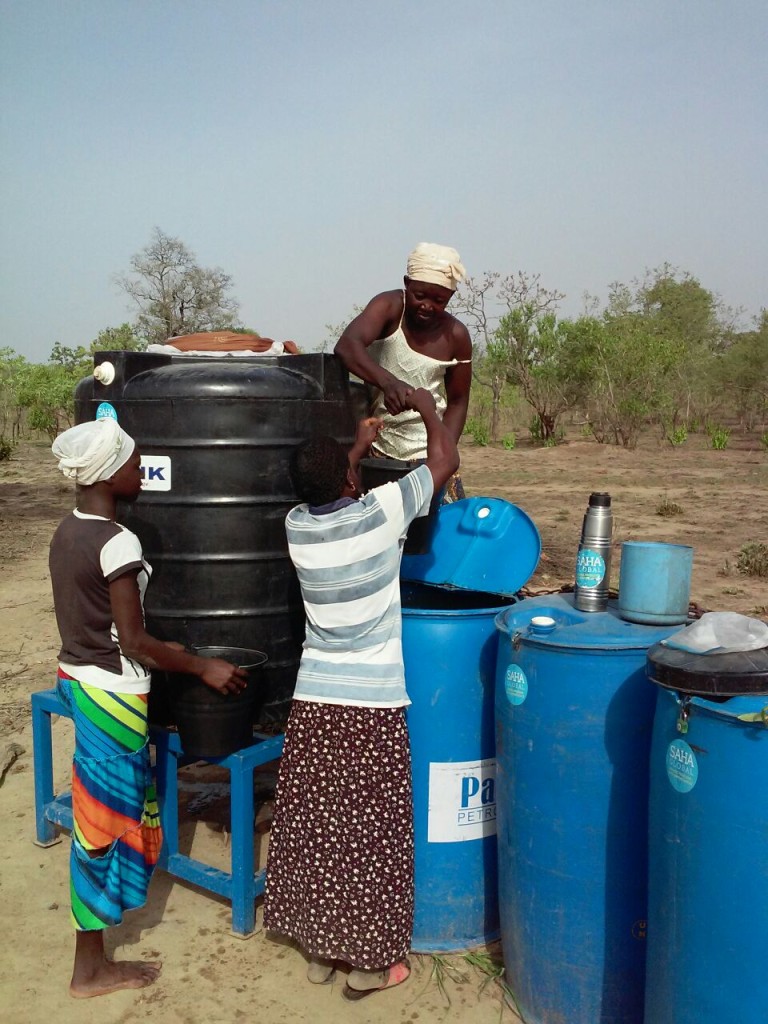 Success Stories
We had many success stories from April. Besides having most of our businesses running smoothly, the most notable successes were in Djelo and Nekpegu. In Deljo, Zeila made big leaps to expand her business. First, she bought cell phone chargers to keep at the center so people who lost their chargers could still come charge their phone. Then she decided to purchase cell phone credit in Tamale to re-sell at her solar center in the village. We are excited for Zeila's success!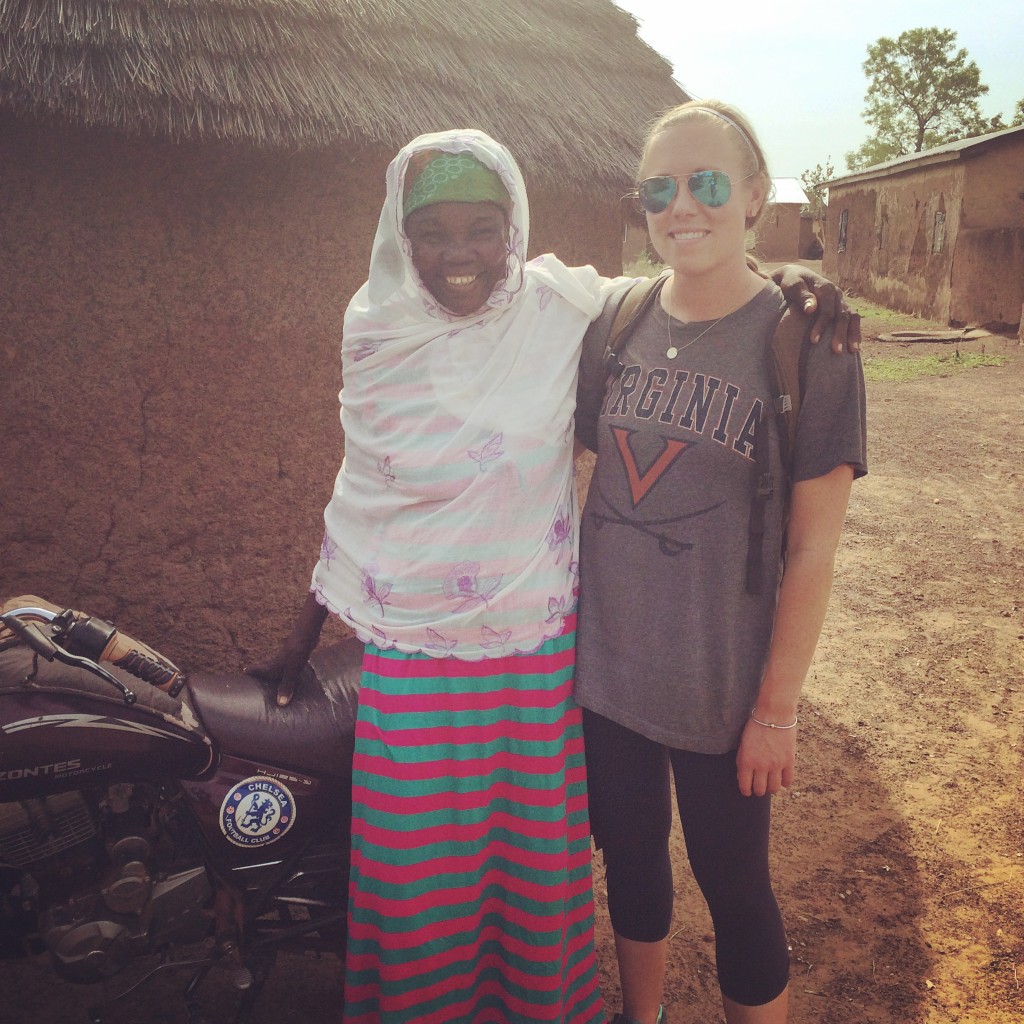 April was also a very exciting month for the business owners in Nekpegu who opened their own bank account! Ramatu and Fatima have saved 300 GHS since opening the solar business in November which is now sitting safely in the bank. Go Ramatu and Fatmia!
We also had some interesting "success" news from some of our water communities. Gbandu, Garizegu, Manguli and Cheshegu all have piped water! We are so excited that these communities are now on the municipal water supply! For now, the entrepreneurs have stalled sales and people are using their safe storage containers to fetch clean water from the new standpipes in town. However, these ladies are still a little hesitant to celebrate. Other communities with piped water have complained that the water gets turned off for days, or sometimes weeks, at a time. So, our business owners are planning to keep their Saha water centers open as a back up source of clean water for the times when the pipes are turned off.
Challenges
Our biggest challenge in April is that more and more dugout were drying out. The water businesses in Chashagu, Dundo, Gurumanchayili, Kpaliga, Chandanyili, Jagbrin, Kulaa, Chongashe, Kusheni, Gbatini, Jarayili , Tindan, Laligu, and Kpalbusi were all closed at some point throughout the month because they had ran out of water in their dugouts. Rainy season cannot come soon enough!
In addition to dried dugouts, our there were also some issues in Orginal Kabache this month. The water center was closed for a couple of weeks due to conflicts with the neighboring community. Peter did a great job of working with the women entrepreneurs and village leaders in this community to help them understand that despite the issues going on, access to clean water is still very important to people's health. By the end of the month, the business was back up and running!
The detailed week by week reports are all available online here.
Below are some more pictures from the field form April: