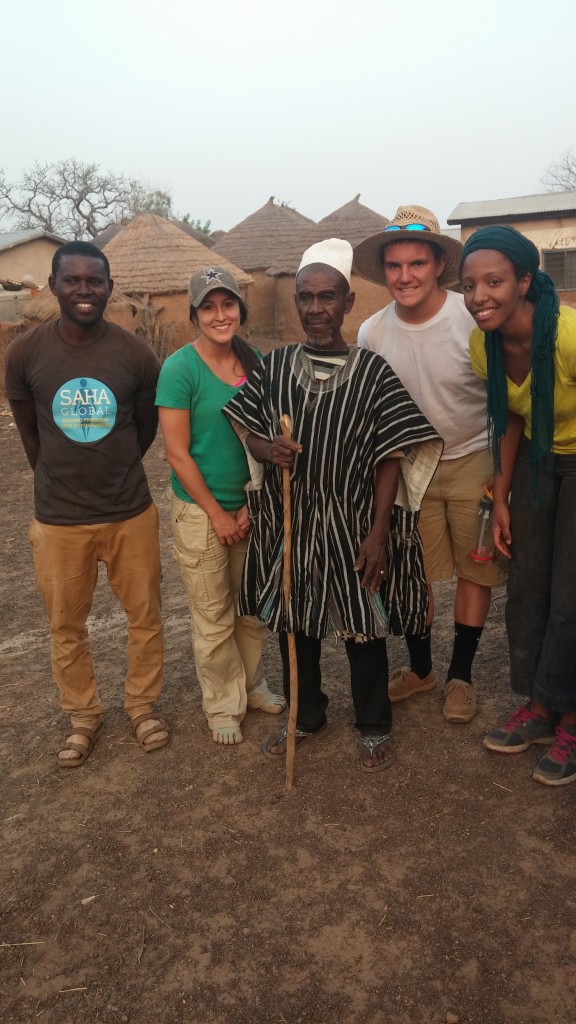 We began our solar journey by meeting with the chief and elders of the village to introduce the solar charging business. We brought along the batteries and lanterns to show and explain to them what they will be using instead of the harmful kerosene and torch lights. Without Amin, our cultural liaison, we would be unable to work together and communicate our ideas. Although they have never seen these lanterns before, they quickly grasped the overall benefit that these new materials would provide. It is good to know that these families will no longer be exposed to the hazardous materials they were used to using, such as kerosene lamps and lead acid batteries.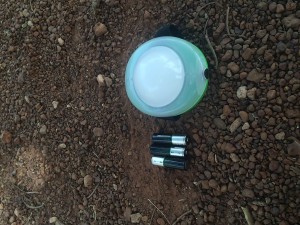 In 2013, Saha Global pitched a water treatment center to the chief and elders of Djelo (pronounced Jell-oh) in hopes of increasing access to clean water. Women from the community fill their water buckets twice a day. Jake and Marsha checked out the water dugouts and noticed that the women were doing a good job of maintaining past efforts. Due to their dedication and diligence, we were excited to introduce them to this new solar business concept. The community was very excited about commencing the project and quickly provided the necessary information to begin.
Day 2 consisted of building the solar charging center and getting our hands dirty! We really enjoyed this process since it did not require translation and we could all work together as a team. The villagers showed us how to build in their community, which was a novel process for us and we learned how to carry the bricks on our heads like the local villagers! However, we got the hang of it quickly and created what we think will be a great and long-lasting building for the business.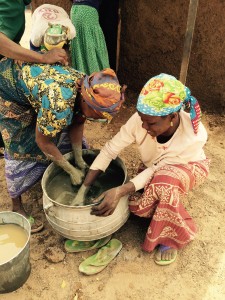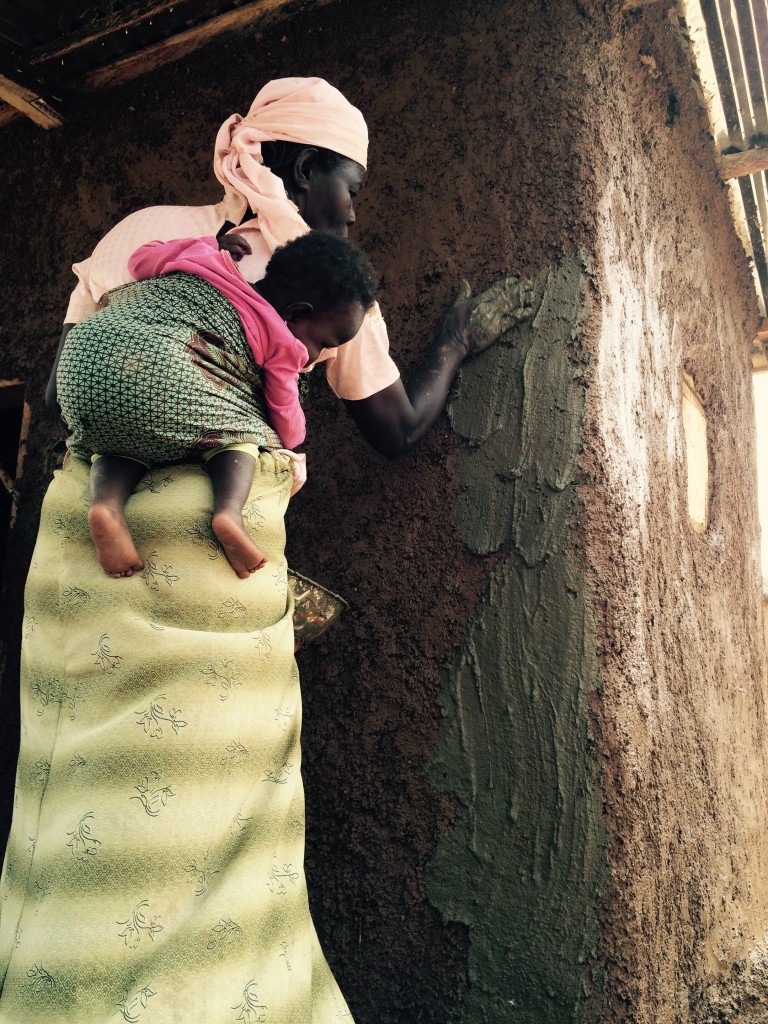 Day 3 & 4 have been our longest days so far. We hired a carpenter to do the roof, which gave us a lot of down time to play with the kids and to get to know the women a little bit better. Sarah and Jake had a great time playing football and other games with the children while Marsha learned how to swaddle a baby and even carried one on her back! Our team is truly enjoying the experience and getting to know everyone in the community.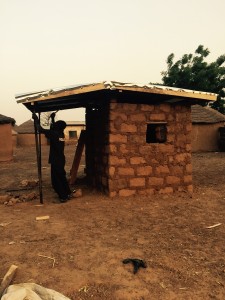 Today was our 5th day in the wonderful village of Djelo. We are now in the process of building the solar panels and training the women on how to run the business successfully. It will be exciting to see the community use their fully charged lanterns in just a few short days!!!!!!
-Sarah, Jake & Marsha