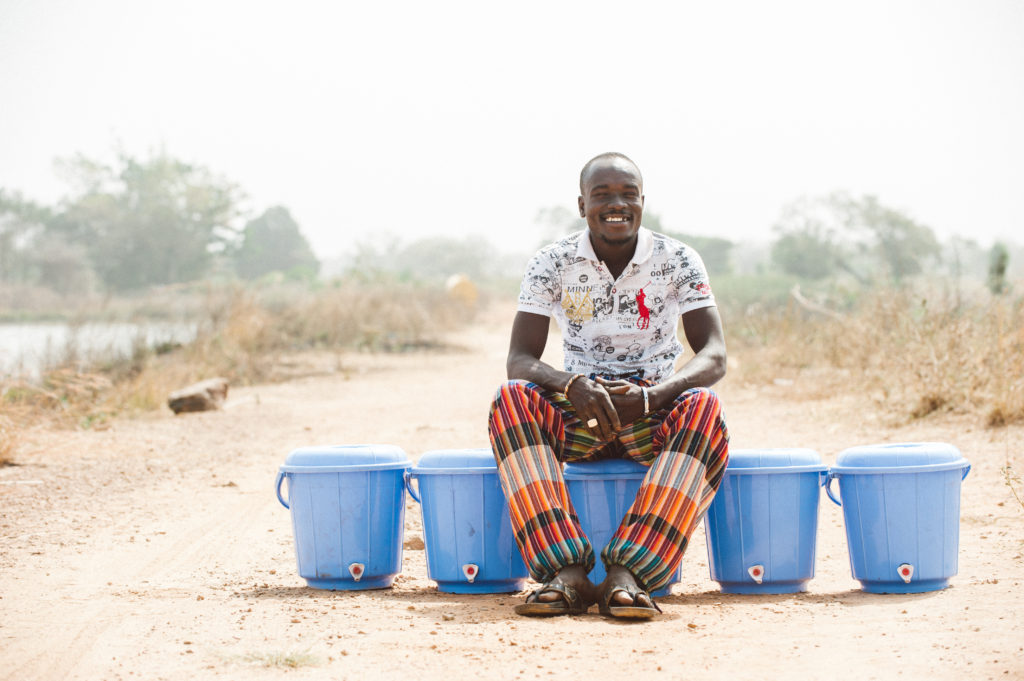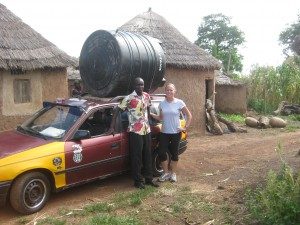 Today on the blog, we are taking some time to highlight and bid a fond farewell to Saha's first full-time Ghana team member, Peter.  Peter has worked with us since 2008, when Saha Global was just an idea, and we implemented the second water business in Nymaliga. In many ways, Peter is co-founder of Saha Global and we would not be where we are today without him.  We are so excited to see what the future has in store for him, and today we want to revisit some of our favorite memories of Peter's time with Saha.
Over the years, Peter worked on every project under the hot Tamale sun!  He implemented clean water businesses in countless villages, and went above and beyond to fulfil the Saha mission.  He even made Saha's first radio appearance!
It is through Peter that we met many of our current full-time staff, translators, and taxi drivers, including Wahab, Eric, Nestor, Simply, and Taufik (to name a few!)  Many of our teammates fondly refer to him as "Father Peter."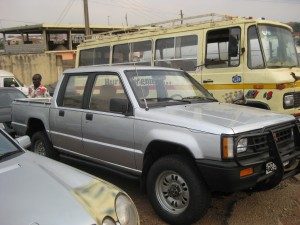 In addition to our work together in the villages, Peter has gone on many traveling adventures as a member of Saha's leadership team. The first, and one of the most notable, was Kate and Peter's trip to Kumasi in 2010 to buy a truck for Saha. This story was made famous (or infamous?) in Kate's 2013 Tedx talk. It was certainly a trip to remember!
A few years later, Peter joined Kate and Kathryn on scouting missions to our neighboring countries Burkina Faso and Togo, while we were searching for new areas for Saha to work. While none of us spoke French well, Kate and Kathryn remembered a few words from high school French class and it was fun to turn the tables and have to translate for Peter after years of having him translate Dagbani for us! We will always remember the delicious roadside salads, long days in the truck, and hilarious French conversations on that trip!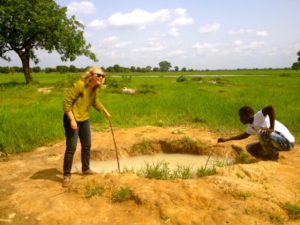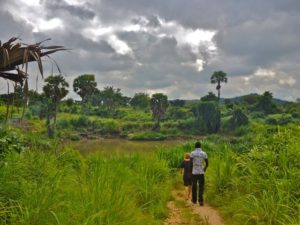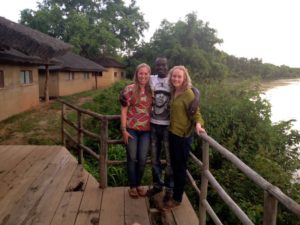 After that trip, Peter was charged with setting up our office in Salaga, and piloted the first Salaga Saha business in Tunga with Kate and Kathryn in 2012.  Peter also led all of the preparations for two Global Leadership Programs based in Salaga during 2013.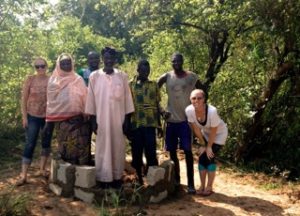 Since then, Peter has split his time between Tamale and Salaga, holding down the fort at our Salaga office: monitoring our seven Salaga villages and scouting for many more communities to be implemented in the future.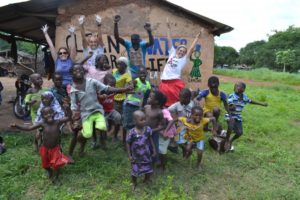 We've experienced so much together over the past 10 years. Exciting opportunities for Saha, growing friendships, expanding families, and so much more!
We are so grateful for Peter's 10-plus years of hard work and service, and can't wait to see what the future holds!  Ti pagya pom, Peter!