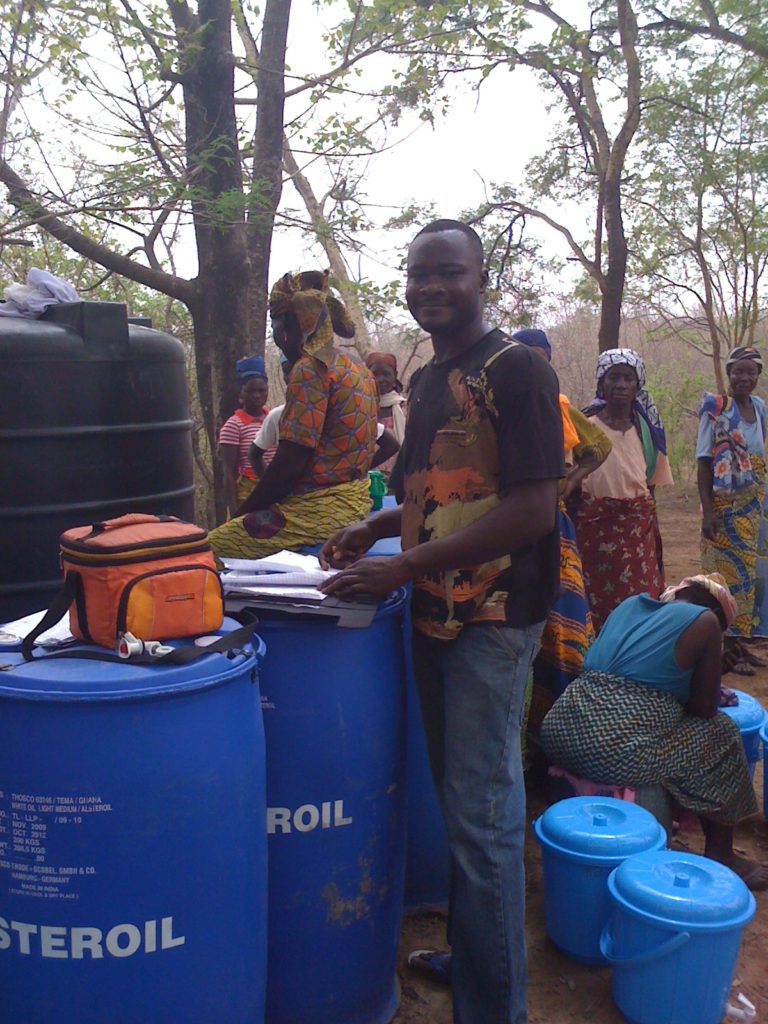 Today we would like to highlight a special member of the Saha Family for his years of dedication and service with Saha: Ibrahim Shakool! Shak is leaving the Saha team after 9 years of amazing service. He has worked for Saha since 2009 and has help build our organization what it is today. We are so excited for Shak's future endeavors and also want to take some time to share some of our favorite memories from the past 9 years.
In the early years at Saha, Shak did it all – from opening new water businesses to finding Saha's first office in Tamale, to teaching us everything we needed to know about life in northern Ghana. Everyone in Tamale knows Shak and once someone figures out that you are a "friend of Shak" they will help you with anything. This is because Shak has helped so many people. He will do anything for his friends and family, and you become his friend the moment he meets you!
Throughout the years, Shak has really done a little bit of everything to help Saha. He started as a translator when we were a small but mighty team of 3 and quickly moved on to help implement and monitor villages on his own. He then helped to launch our solar program and became our resident solar expert. He was a translator for countless Global Leadership Programs and a favorite face for many Field Reps. For a short time he served as the Director of Ghana Operations while juggling full time monitoring! He would take on every task we asked of him and did his best to get it done. No task was too big for Shak.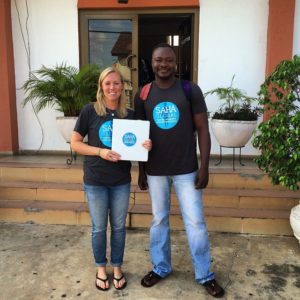 For many years, Shak would be the first face that our Field Reps would encounter as they exited the airport. His excitement and enthusiasm were infectious and the perfect introduction to the inviting hospitality of Ghanaian culture.  So many of our Field Reps say that Shak's big, friendly smile made them feel right at home. From Dagbani lessons to leading lost field reps to opening a water center, his passion for the work he does always shines through.
This past year Shak has supported our new batch of monitors to grow and shine. He also opened 5 new water businesses, bringing clean water to almost 3,000 people. In between implementations, he would step in when we needed to visit piped villages, get a metal stand replaced, or monitor villages when when a colleague was sick.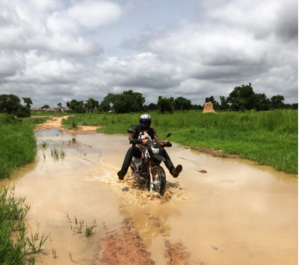 What are next steps for Shak? He is excited to see the new generation of Saha staff grow. Meanwhile he has grand plans of being a yellow-yellow driver and opening up his own restaurant in Tamale. We are trying to convince him to name the restaurant  "Shak's Shak," but it is still in the works.
To say that our team at Saha is like a family is an understatement. We care about each other as much as we care about the work that we do. The dedication that our term puts into their work is outstanding and an integral part in the success of any Saha Water Business. Shak will always be an important part of our Saha family!  Shak – Thank you for your years of service to Saha. You will be greatly missed and we know you are going to do great things!