It's that time again! Summer '18 Field Reps, aka Group #SahaWaterWorks18, has been busy working in 6 new Saha partner communities. Up first to tell their story of their time so far in Nafarun is Team Evans, Céline, Chase, Julie and Michael. Take it away, Team Evans!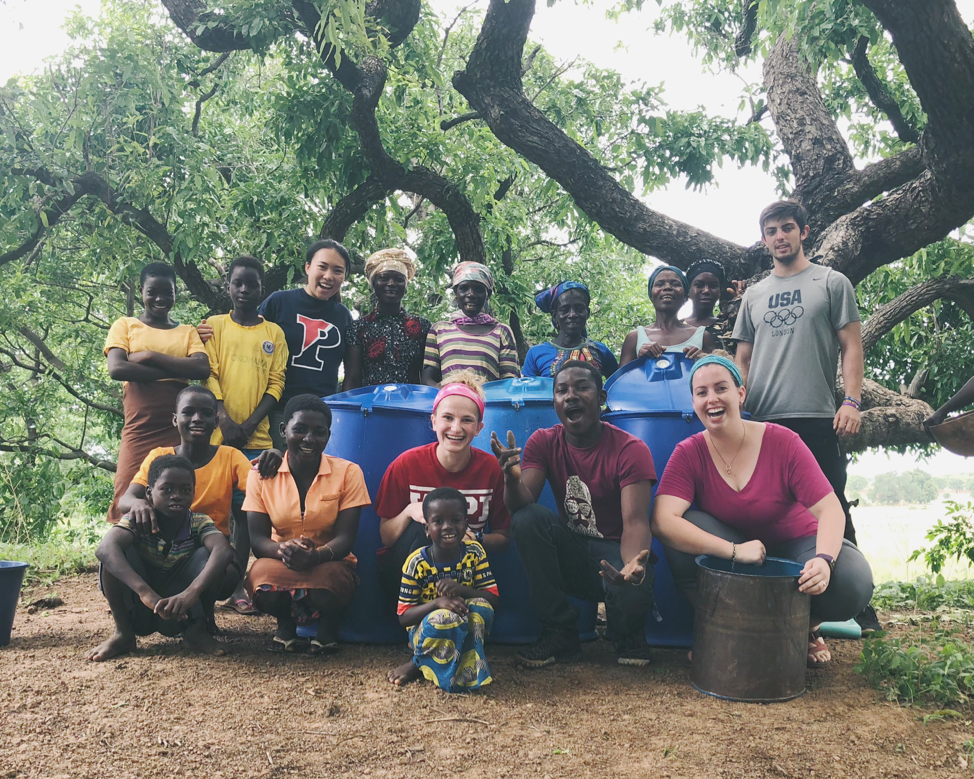 So picture this. It's day three in the Nafarun village and our team is starting to fill up the three 200L drums. We have to wade into the shin-deep, murky dugout water to fill up our buckets. Our women entrepreneurs, Abiba, Ashetu, Rafatu, Hawa, Rukaya, and Nafisa, are gathered around us also carrying water, but mostly watching us struggle. The women laughed, asked for our buckets, and proceeded to dump out the water we got and fill it up with less-murky surface water. Julie decided to try balancing the water on her head and unsuccessfully sloshed water all over her. The women and children around us roared with laughter as she struggled to walk the small distance to the blue drum. Nafisa, the young women entrepreneur walking with her, held her (much larger) bucket with ease – and with no hands!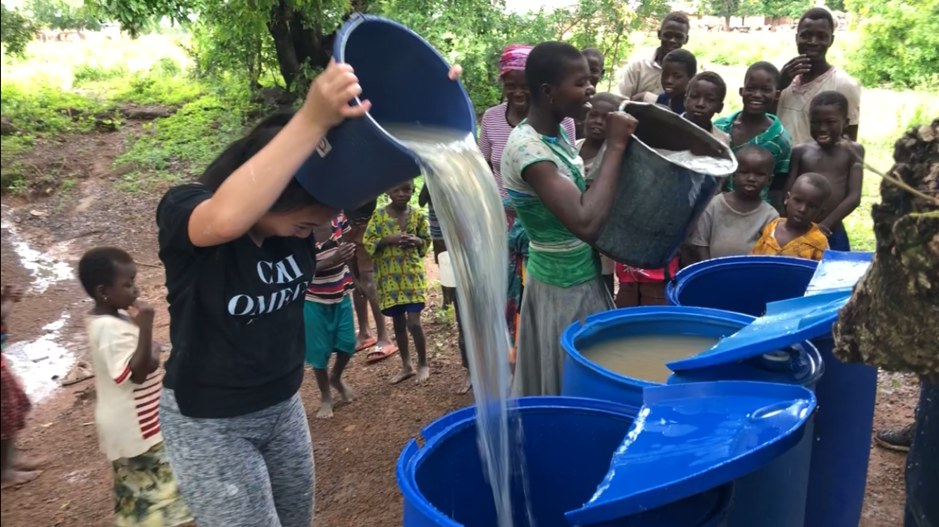 This moment was just one of the few incredible times of community, shared laughter, and learning in Nafarun. Whether our translator Evans was corralling the children to play a huge came of football (soccer) or our driver I.B. was bumping to Usher, our team loved to have fun while working in Nafarun. In one game of football, one 10-year-old boy kicked the ball at Michael's head, giggled, and ran away. A few minutes later, the same boy hit Michael again and giggle-ran away again.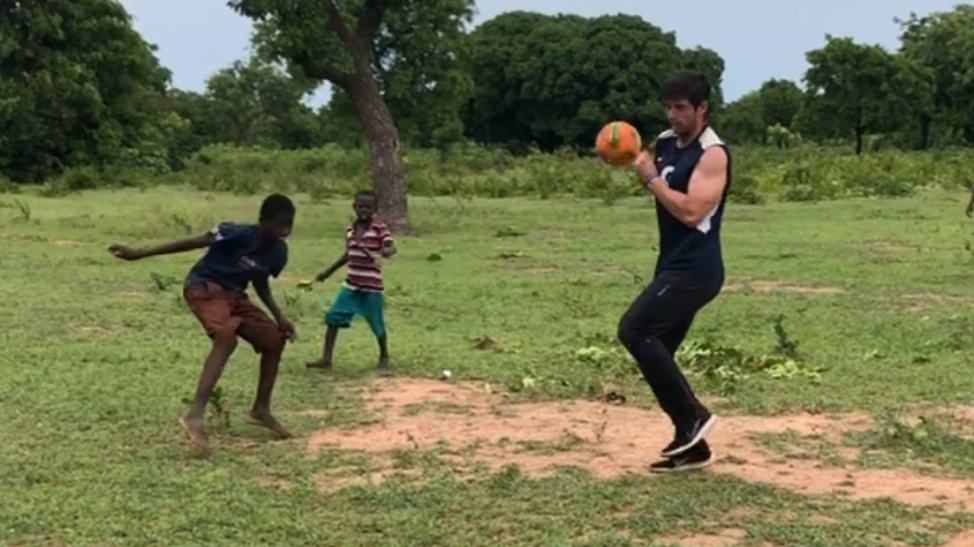 We're currently at day four in the village, and so far we've set up our entire business and are in the process of training the women on money management, safe storage containers, and chlorine use. The chief meeting and alum training went really well, and the chief and elders were extremely excited to hear from us. Unfortunately, we had to dump out the water from the blue drums three different times as there was a layer of oil remaining from the drum sellers. Other than that, we are right on track for our community meeting and opening day!
Everyone in the village loves getting involved, from the children helping us clean, the men moving drums, and of course, the women running the business. We're confident that when they open their business in a few weeks they'll do a great job of keeping it open and bringing clean water to every household in Nafarun!