A lot has been happening with Saha Global. We started off the year by opening our 100th water business in Ghana with the help of the 2017 Winter Field Reps. Since then, we've opened 10 other businesses, and are now serving clean drinking water to a total of 51,798 people in rural Ghana. Read on for more exciting updates from our team!

A Renewed Focus on Water: It's Time to Grow!
Preparing to open our 100th water business was very exciting and also provided some time for reflection. While we are so proud to be providing clean drinking water for over 50,000 people in Ghana, there are approximately 800,000 people in the Northern Region of Ghana alone who are still drinking unsafe water. We know that the Saha water businesses are the best solution for rural villages in this area and we have the track record to prove it: once a Saha business is open, it stays open and provides clean water that stays clean, even when its stored in peoples' homes. So now we want to grow, quickly.
This renewed focus on expanding our impact in water means that Saha will not be opening any new solar businesses for the foreseeable future. This change is bittersweet. On the one hand, we know that access to electricity is something that people in our partner communities value and our solar businesses see a lot of success in the early years. On the other hand, we have been having issues with maintenance in a lot of our communities once they reach the 2 year mark. The good news is, there are a lot of really amazing organizations doing innovative work in off-grid solar solutions. For now, we will continue to provide monitoring support to our 26 solar businesses and our hope is that another organization, which focuses only on solar, will want to partner with our Saha villages soon!
Simply and Nestor Join Our Team
This summer, two of our best translators, Simply (3rd from left) and Nestor (1st on the left), joined Saha's monitoring team! They both provided part-time help this rainy season and have officially joined our full-time monitoring team this month to offer support as we transition into the dry season and start to ramp up new village implementations.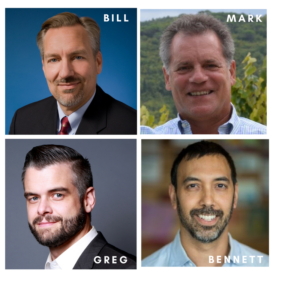 New Board Members
With expansion in mind, Saha welcomed four new members to our Board of Directors this year to help Saha reach our goals for scale: Bill Ambrose, Mark Ferrari, Greg Garvin and Bennett Grassano. Each one of our new directors brings unique skills and experiences that have already proven to be tremendously helpful to the Saha team. Read more about their backgrounds here!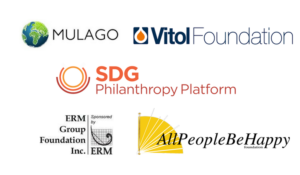 New Funding Partners
Over the past year, we have been very grateful to receive support from a number of new funding partners who believe that Saha can achieve impact at scale and are excited to support our growth. Kevin Starr, from the Mulago Foundation, even wrote this great article featuring Saha after a visit to Ghana last February!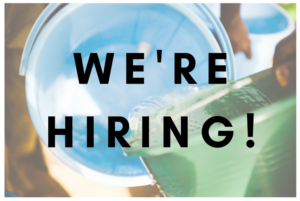 We are looking for a dynamic leader with operational experience to lead our team in Ghana as we prepare for rapid growth. Please share this job description with anyone that may be a good fit. We are looking for someone who is excited about living and working in Tamale for a minimum of 3 years.
Nicaragua? 
As some of you know already, our goal to reach everyone in Northern Ghana that needs clean water also means that we will not be expanding our work to Nicaragua just yet. At first, we delayed this expansion due to the outbreak of the Zika virus, but it later became clear that Saha can have the biggest impact for every dollar that we raise, if we focus 100% of our work in Ghana until every village that needs a Saha water business has one.