March was the second month that our Ghana team used new monitoring procedures, and they really started to get in the swing of things. March was a notable water month because we celebrated World Water Day with our women entrepreneurs in Tamale! Check out Eric's post for more great pictures and stories from this awesome day! Below is the monthly monitoring summary for March: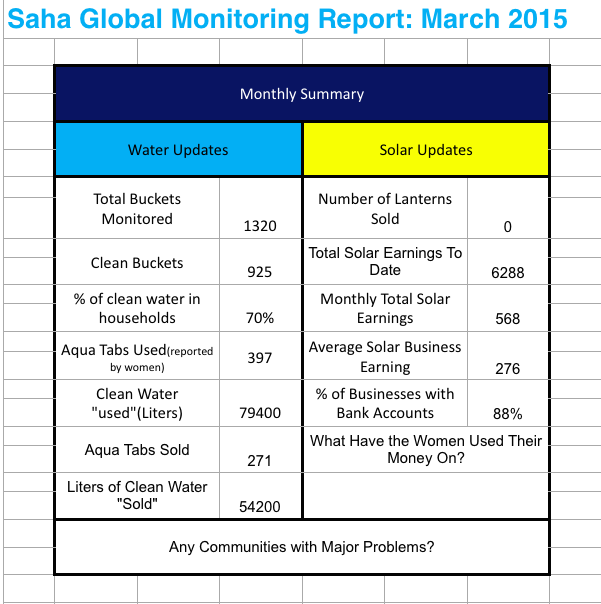 There are a few things to note about our March monitoring results. The first is that our water business usage rate dropped slightly from February to March. This is due to dry dugouts. March and April are a very challenging time for our village partners because it is the very end of the dry season and many water sources run dry for a few weeks or a month before the rains come. This is difficult for Saha to deal with because without water in dugouts, there is no water for the women to treat and sell. They must temporarily pause operations until the rain comes. The number of dried dugouts varies year to year. This March, the dugouts in Chandanyili, Jabgerin, Galinzegu, and Zanzegu Yipela all ran dry.
When we monitor villages with dried dugouts, we still do household visits to see where people are getting their water. Sometimes, it will rain enough for a family to collect rainwater in their safe storage container, but not enough to fill the dugout. So, that house will have clean water and we will count them, but their neighbor may not. Sometimes people will walk to a nearby village with a Saha business and buy water there, so we can count them as having clean water too. But oftentimes, people do not have clean water when we check, so our average is brought down for the month. Our staff makes an effort to inform the District Assemblies about communities with dry dugouts, to see if the government can help them at all. Amin and Peter are in charge of setting up these meetings and are doing a great job! But for the most part, all that we can do is wait and hope for rain for our community partners.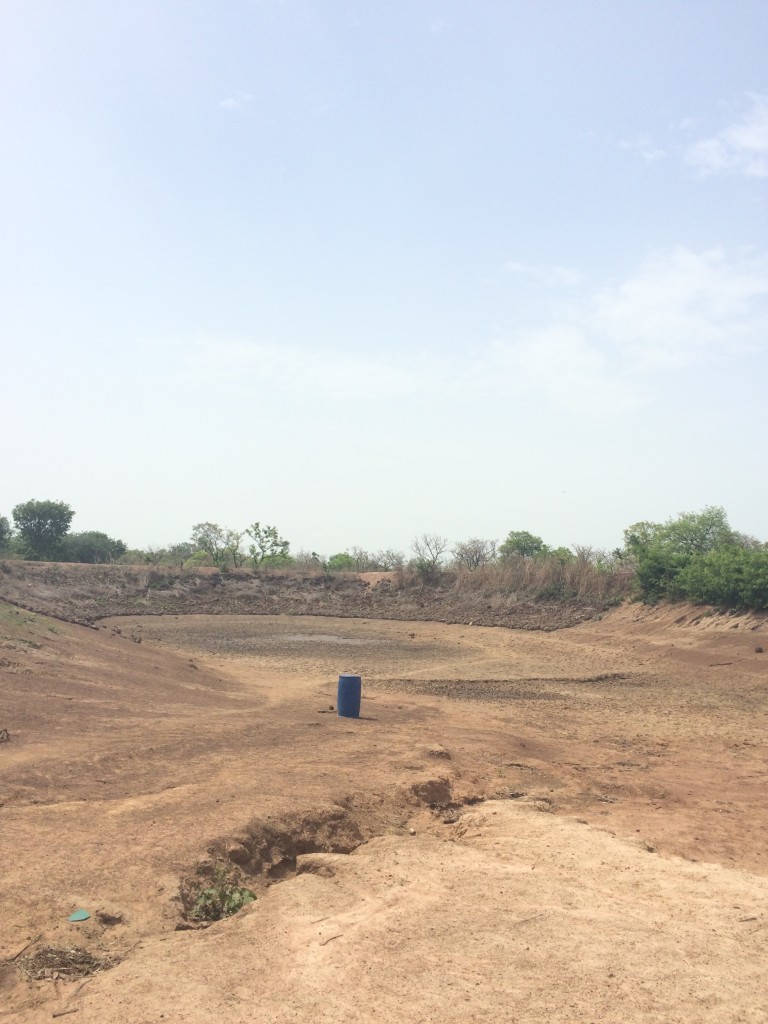 Another thing to note about March is that our team did a much better job of visiting all of the new businesses, both water and solar! After the first week in March, every new business (less than 6 months old) was visited once a week. I was happy to have the team back on track after some scheduling difficulties last month.
The only other major issue in March was a conflict between the community of Budhja and the Fulani, a nomadic tribe that had been staying in the village. Due to the conflict, the entrepreneurs were nervous that the Fulani would steal their water supplies, so they closed the business for about two weeks. Many communities members left the village during the conflict and stayed at neighboring villages, so there weren't many people around to buy water anyway. By the end of the month the conflict was resolved and business returned to normal in Budhja.
On the solar side, we had an exciting month because the entrepreneurs from Tacpuli opened their bank account! Amin spent the whole day at the bank with Lasiche, Maraiama, and Ayishetu but it was well worth it. Congrats Ladies! All of other solar businesses were up in running in March, with no technical difficulties and consistent sales. A great month for sure!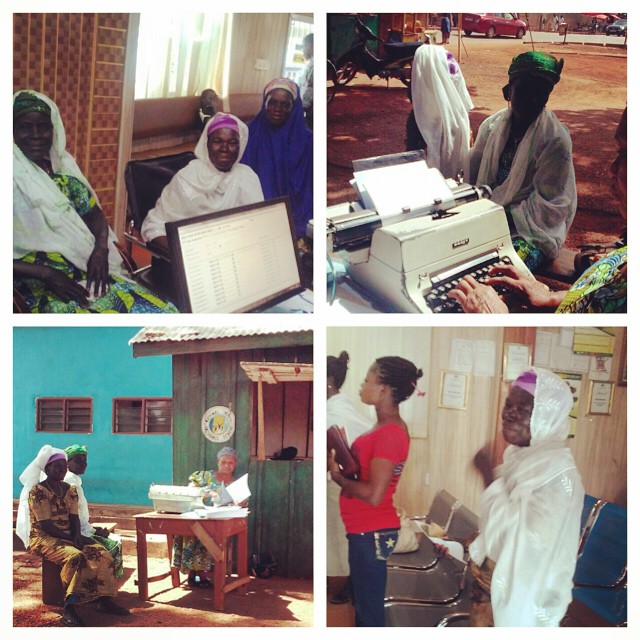 If you would like more information, the detailed week by week reports are all available online here. Check it out and email kate@sahaglobal.org if you have any questions! Below are some more pictures from March monitoring in the field.
-Kate