Several months ago we had a number of inquiries from recent Saha Global alumni about the availability of shirts, mugs, or other gear to show their support. After careful consideration, collaboration, polling, and number crunching, we have decided to make several designs/items available to Saha supporters!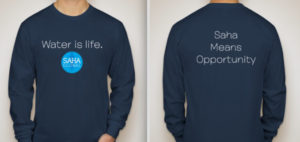 By purchasing Saha gear, you are supporting the process that is at the heart and soul of program. That is, you envision an ongoing process of helping communities thrive, not survive. You support the process of educating individuals and the subsequent ongoing sustainability in order to build a business that meet their community's basic needs and improve their quality of life.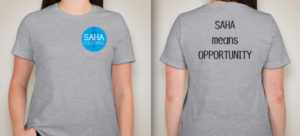 The availability of these items is not limited to anyone! If you're alumni who have been looking for a way to engage others about the work you did abroad – we've got you covered. If you're a soon-to-be participant in the Global Leadership Program and you want to don some new threads while working in the Northern Region – look no further. If you're a donor (past, present, future) and you support the ongoing work of Saha Global – grab a tee and share how your contribution helped combat the global water crisis.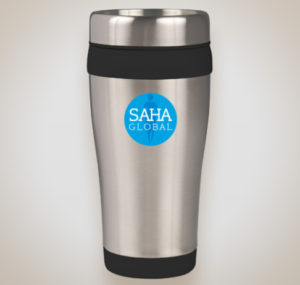 But we wanted to do more than just sell gear, we wanted to make this campaign, which we're dubbing #Sahaswag, interactive. If you are to purchase gear and upload a photo of you with your gear to Twitter, Instagram, or Facebook with the hashtag #SahaSwag, then you will be automatically entered into an ongoing monthly feature on our website! Selfies, serene settings, and of course, jumping photos, are all strongly encouraged.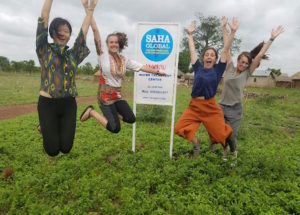 What's even BETTER about this project? 100% of the proceeds generated from it will be directed back into the ongoing programs to improve the quality of life of those in the developing regions in which Saha works.
We hope to eventually make gear available on an ongoing basis and we're open to suggestions on what to make a staple in our inventory. In our Google Form, you will find a section at the bottom to include questions, comments, sizing suggestions, additional orders, etc. You remain a part of who we are and who we will continue to be, so your opinion is important! Thanks for your continued attention and support!
 Browse and purchase gear here!
Bryant Foreman
Saha Global Alumni Advisory Board Co-Chair
Summer, 2013 Global Leadership Program