One thing that I have learned from development work is patience. For example, here is the story of my day on Wednesday:
Date: Wednesday September 23rd
Goal: To get a map of the Tamale Water Expansion Project
11:00am: Peter and driver are supposed to pick me up
11: 25am: Peter and driver arrive. We are not entirely sure where to go, but we have seen signs for the BiWater office around town and ask the driver what he thinks. He says he knows a BiWater office to take us to.
11:45am: We arrive at a water treatment plant…Not exactly an office but there IS a sign that says BiWater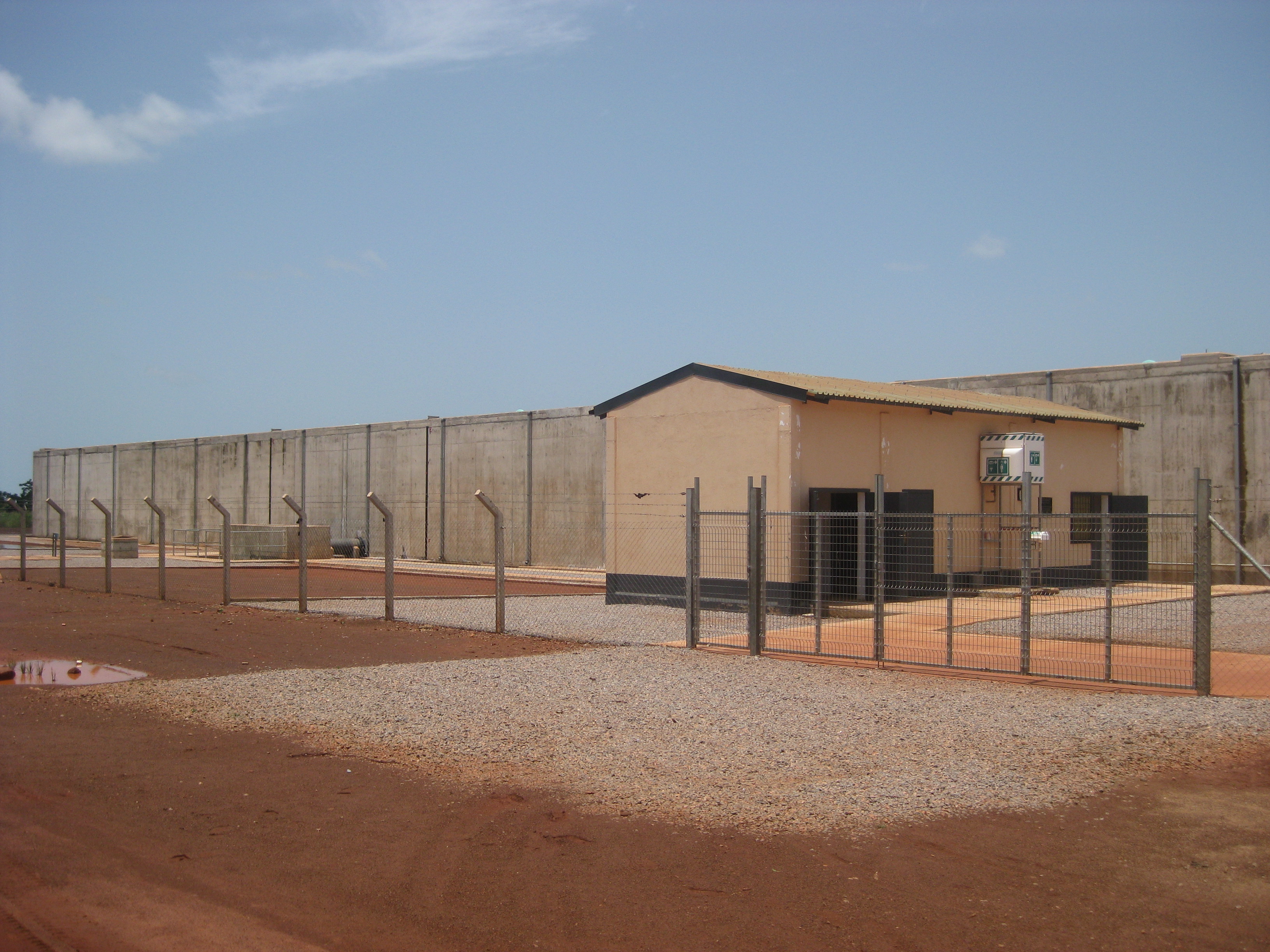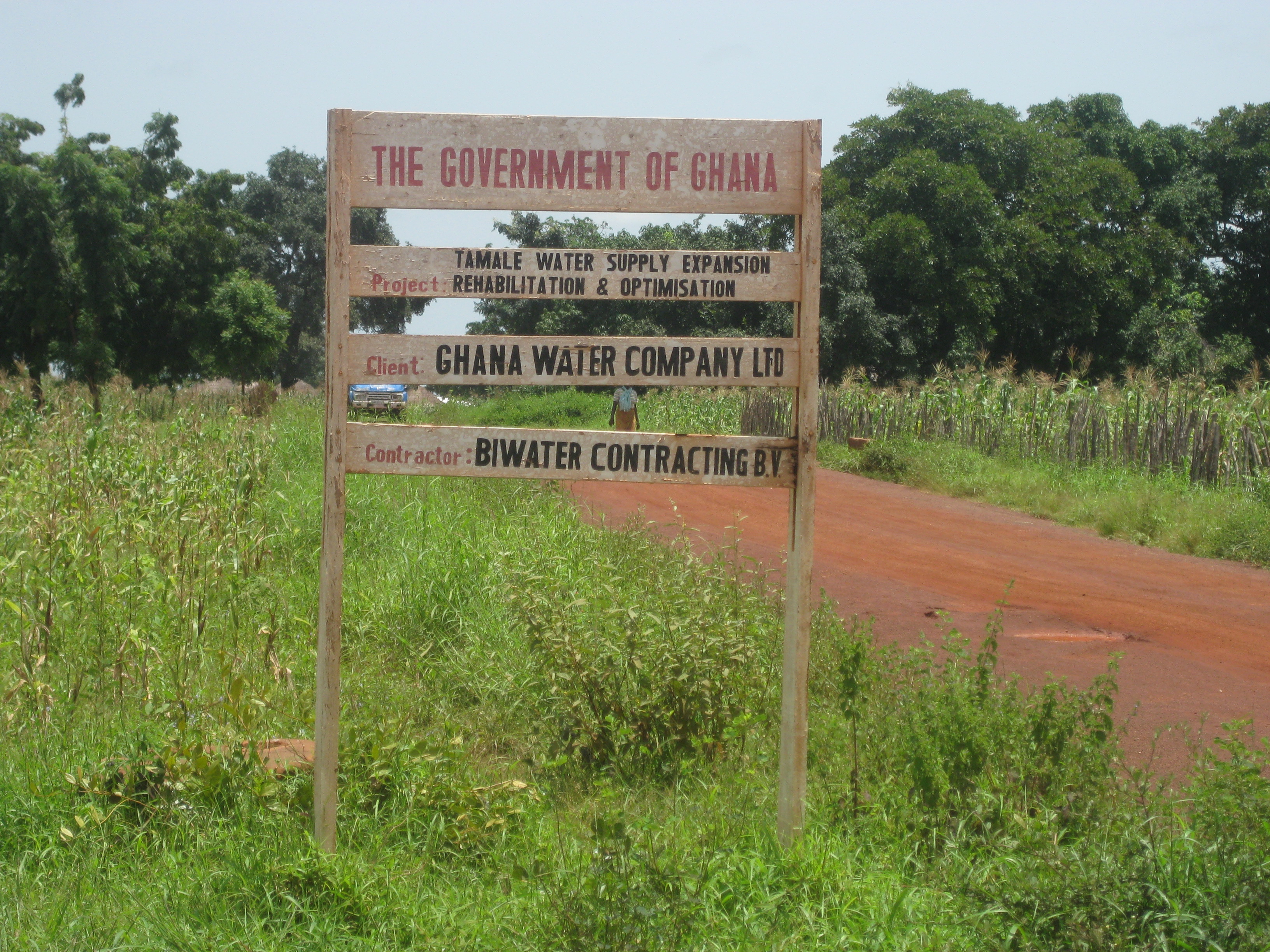 11:50am: The guard tells us that he does not have a map but we should try the office down the road.
11:51am: Taxi gets a flat tire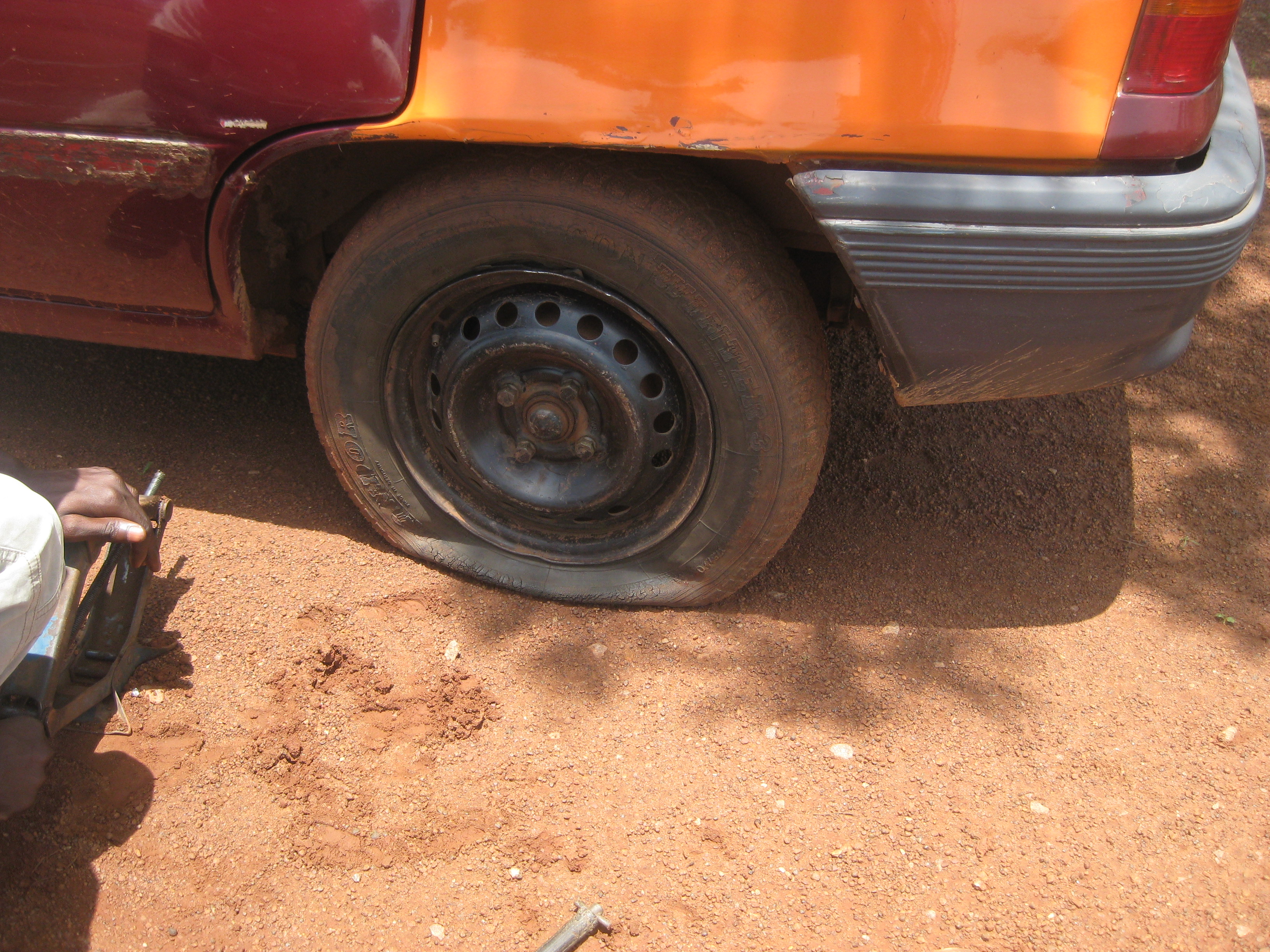 12:00pm: The jack breaks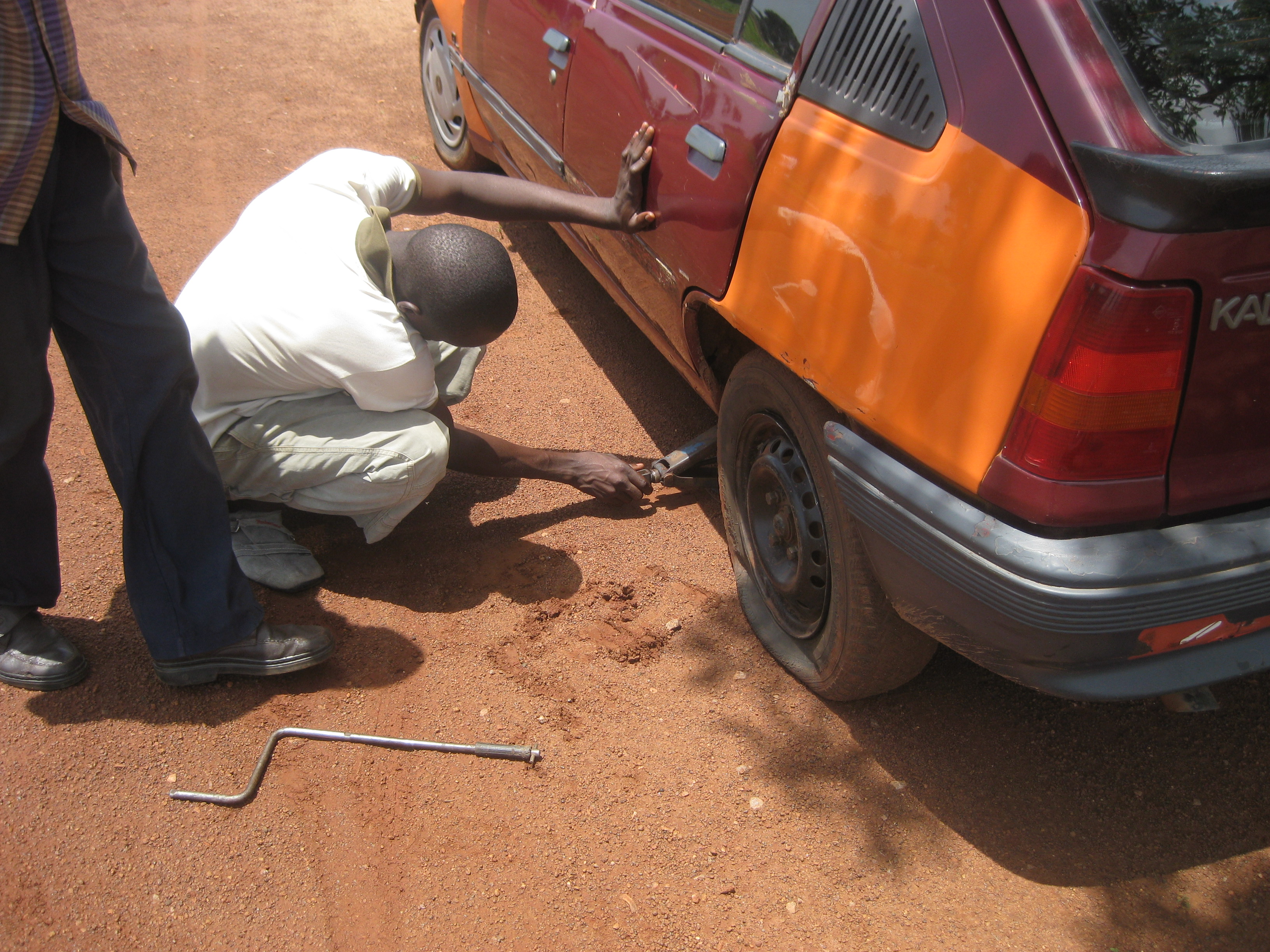 12:05pm: Peter and the taxi driver pull over cars, asking to borrow a car jack
12:20pm: No one has a jack, so Peter recruits the security guard and some guys who were walking by to help.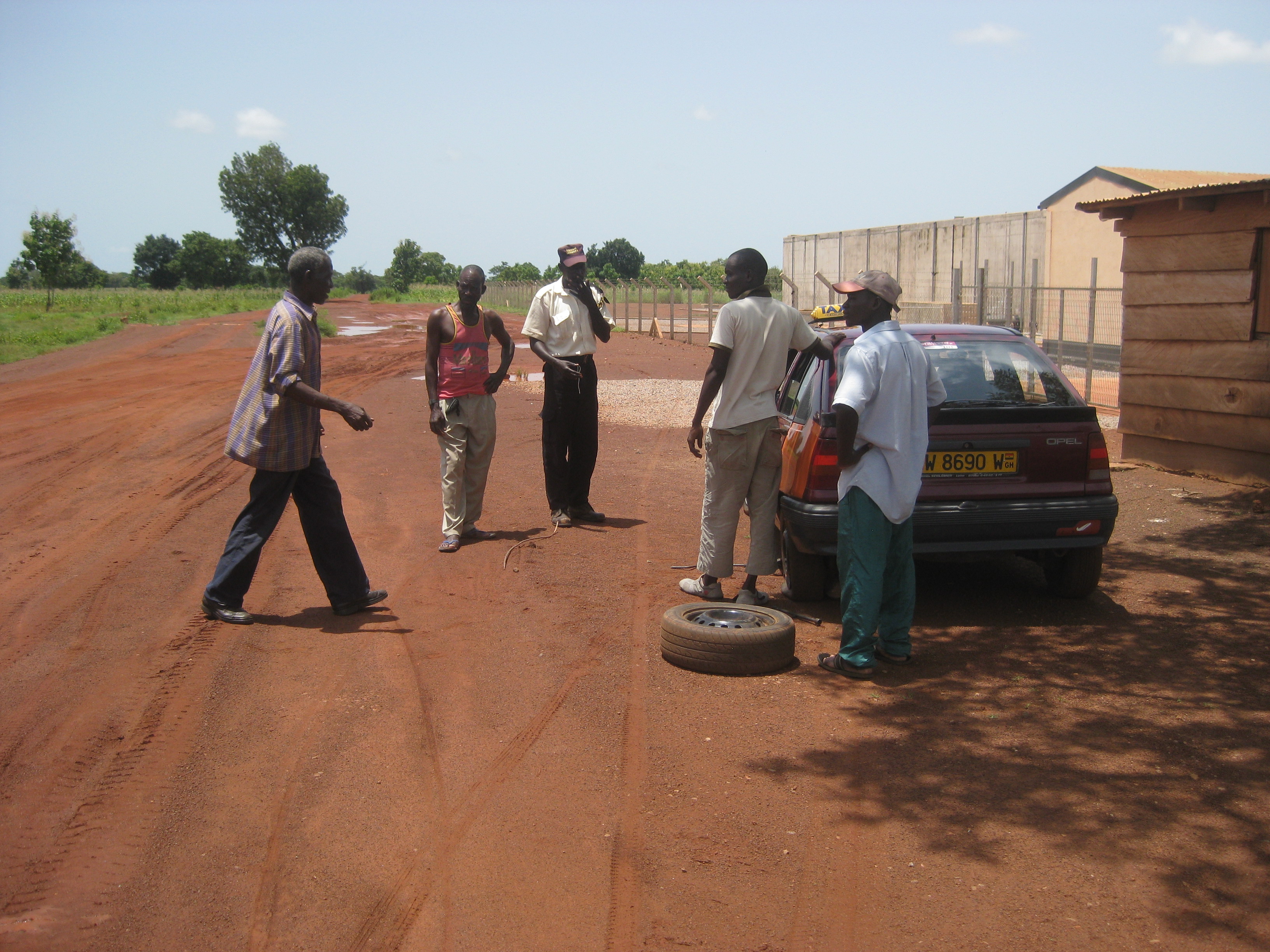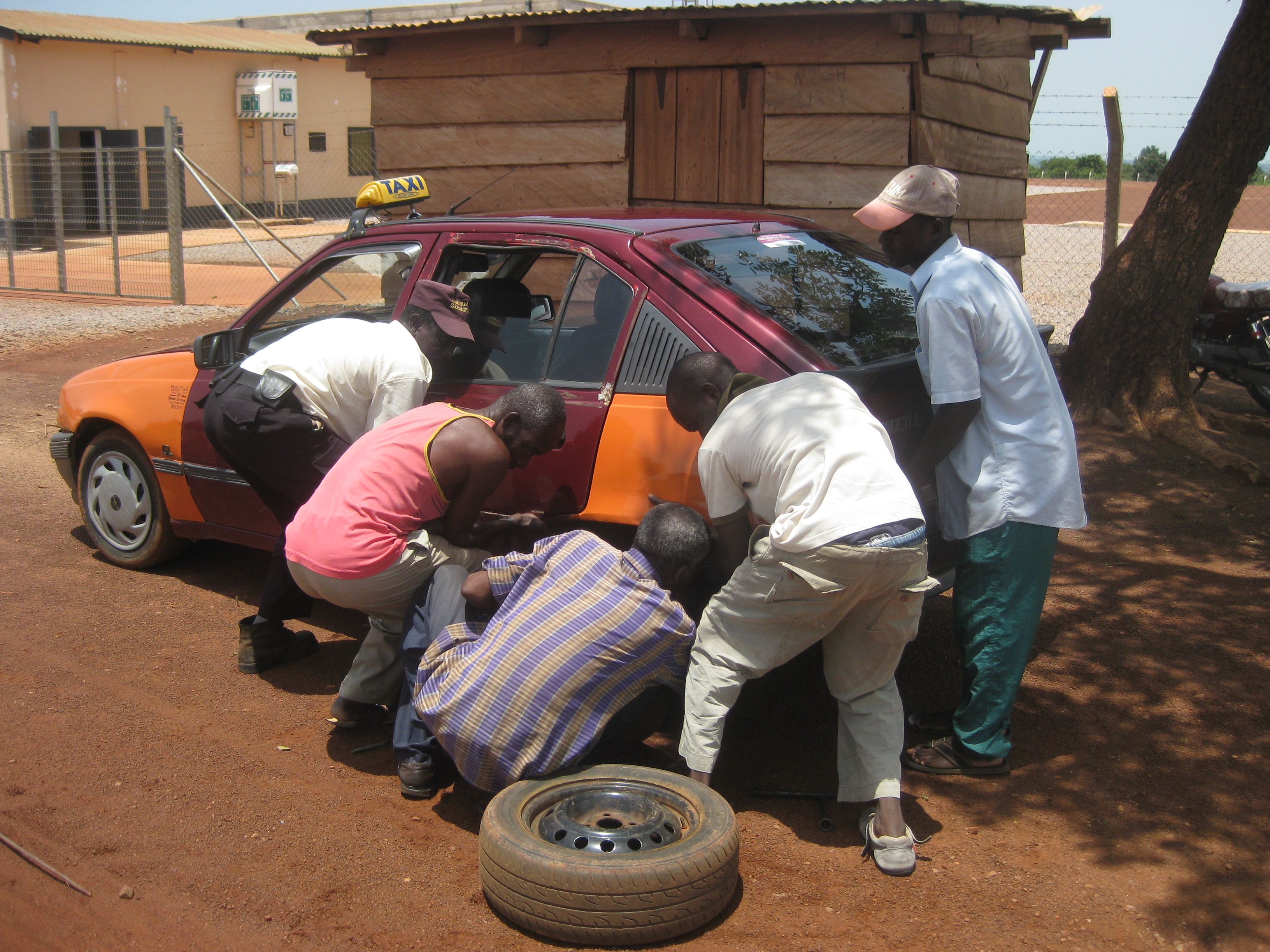 12:30pm: Back on the road.
12:40pm: Arrive at another BiWater "office" which turns out to be a big parking lot where they store their trucks. Security Guard tell us to try the Ghana Water Company office in town. He is SURE that they will have a map.
1:05pm: Arrive at Ghana Water Company. Security guard tells us they everyone has gone to lunch and we should come back after 3pm (nice long lunch break huh?!)
3:15pm: Come back to Ghana Water Company. Meet Joe, who works for BiWater.
3:45pm: Head home with our new map!! Success!