Global Access to Water and Electricity
Saha Global's current work focuses on providing access to clean water and electricity to rural communities.
780 million people around the world lack access to safe drinking water. Water-related diseases, like diarrhea, dysentery and cholera, kill more people every year than all forms of violence, including war. The most vulnerable population are children under the age of five.
Globally, 1.3 billion people, over 18% of the world's population, live without electricity. Access to electricity improves fuel efficiency, access to education, quality of life, and quality of healthcare while also increasing productivity, reducing carbon emissions and helping to prevent de-forestation.
Water and Electricity in Ghana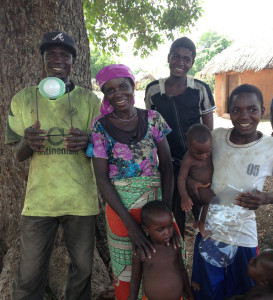 For the past six years, Saha has focused our efforts in the Northern Region of Ghana. In 2008, our co-founders, Kate and Vanessa, were conducting their graduate research on the water crisis in this area. The more they learned about this dire situation, the more connected and passionate they felt about the impact that they could have. After 5 years of focusing our work on water, Saha expanded our efforts to include access to electricity.
In the Northern Region of Ghana, one half of the population lacks access to safe drinking water. People living in rural communities are forced to drink from fecally contaminated surface water sources called dugouts. As a result, 15-25% of children under the age of five are suffering from diarrheal disease (the third leading infectious killer worldwide). Additionally, over 30% of people do not have access to electricity and must rely on kerosene lamps for light. These lamps are not only hazardous to people's health, but also release harmful black carbon and carbon dioxide into the atmosphere.
Saha Global
Saha Global empowers women in rural communities to solve their village's need for clean water and electricity by providing business opportunities. How do we do it? We bring leaders from around the world to West Africa through our Global Leadership Program where they train local women to launch profitable social enterprises. All of the revenue from these businesses stays in the community and is managed by the women entrepreneurs. To date, Saha Global has launched 74 clean water businesses and 8 solar electricity businesses, which serve 39,534 people. 100% of these businesses are still in operation today.