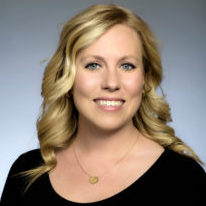 Kate Cincotta (Clopeck)
Co-Founder and Executive Director
Kate Cincotta (Clopeck) is the Executive Director for Saha Global. Over the past 10 years, Kate has worked extensively on water and energy projects around the globe including Nicaragua, Cameroon and Ghana. She earned a Master's of Science in Technology and Policy from MIT in 2009 where her research was focused on the sustained use of water treatment technologies in Northern Region Ghana. She holds Bachelor's in Science from the University of Virginia's School of Engineering and Applied Science. Prior to founding Saha, Kate was an associate engineer at Aerojet, an aerospace firm located in Virginia. Kate is passionate about finding simple yet effective solutions to complex problems, and shares this passion through speaking and writing engagements. She has been featured in numerous publications, including Entrepreneur Magazine and the Huffington Post, and at many events including, TEDx Middlebury and TEDx Accra. She loves running marathons and the island of Nantucket. She currently splits her time between Ghana and Boston, MA.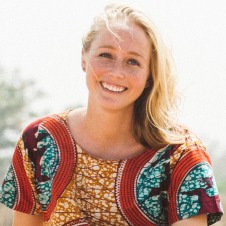 Kathryn Padgett
Program Director

Kathryn served as a Field Rep to Kpalbusi in the Winter 2011 Global Leadership Program. She's drawn to smart people, thoughtful technologies, and she just can't stop coming back to Saha Global! She worked as the head of Saha's Ghana-based staff for two years, where she grew her passion for human-centered design, mostly-accurate maps and motos. After a stint with San Francisco-based Scoot Networks, she re-joins the team to recruit and train new Field Reps as the Ghana Program Coordinator. Kathryn graduated from Georgetown University's School of Foreign Service (BSFS in Science, Technology and International Affairs, Certificate in International Development) in 2011.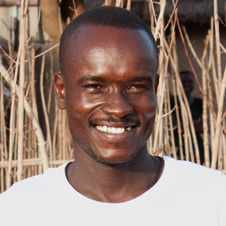 Peter Biyam
Director of Ghana Programming
Peter is Saha Global's Director of Ghana Programming and was our first full-time Ghanian team member. He has worked with Saha Global since 2008, when we implemented our second water business in the village of Nymaliga. Peter was born and raised in Tamale, Ghana. He loves leading groups of Saha Global Field Reps, reggae and the Lion King.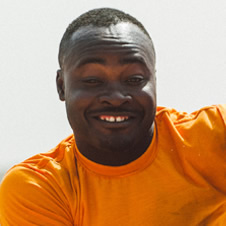 Shakun Ibrahim
Director of Ghana Operations
Shakun (better known as "Shak") is a the Director of Ghana Operations for Saha Global. Shak joined our staff in 2009 and is THE man to know around Tamale, making him an invaluable asset to our team! Prior to working at Saha Global, Shak was a salesman at Pure Home Water, a social enterprise that distributes ceramic water filters in Northern Region Ghana. In his spare time, Shak is a busy entrepreneur – he runs a local car washing business, raises poultry, and farms.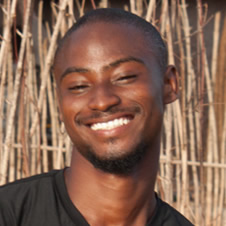 Wahab Lawal
Senior Manager
Wahab is a Senior Manager for Saha Global. He first joined the team in 2010 after successfully leading a team of Field Reps. He was born in Northern Region, Ghana, and studied in Kumasi before returning back to Tamale. He can fix anything and is an expert back-country moto rider. Wahab loves chatting with former fellows on Facebook, listening to hip-life and singing along with his favorite Rihanna tune.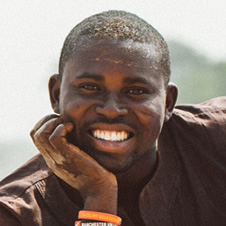 Amin Mohammed
Senior Manager
Amin is a Senior Manager Saha Global. He officially joined the team in 2011 although, he has been involved with our organization since our very first water business in the village of Kasaligu in 2008! During the last week of our pilot implementation, we needed a new translator at the last minute and Amin came to our rescue! He then worked for a local water filter business, Pure Home Water, for a couple of years before re-joining our team, first in 2010 as a translator for the Global Leadership Program and then as a full-time district manager. Amin is a trained chef and often cooks up delicious meals for his lucky teams of Field Reps. When he's not out in the field or in the kitchen, he loves rapping and playing with his pet monkey.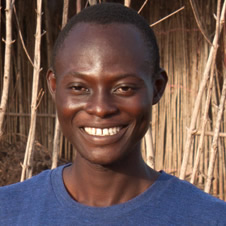 Eric Angkosaala
Manager
Eric is the newest Manager on the Saha Global Team. Born and raised in Tamale, Eric graduated from the Dambai College of Education in the Volta Region of Ghana with a diploma certificate in Basic Education. Eric began his career with Saha during the Winter 2013 Global Leadership Program when he oversaw the successful implementation of the water treatment center in Nekpegu; Eric did so great that he was invited to join the full time team that same year. Prior to joining our team, Eric was volunteering as a teacher in Kpalbusi, a Saha Global partner-community in the Northern Region of Ghana. Eric enjoys reading, watching and playing all sports, especially soccer, and music. He also loves meeting new people, which is one of his favorite aspects of working with Field Reps!
Eda Reed
Expansion Coordinator
Eda first worked with Saha through the Global Leadership Program in the summer of 2013 as a water Field Rep in Vogyili. The experience introduced her to hands-on public health work at the ground level, and changed her perspective of sustainability in international development. After following Vogyili's monitoring updates on the blog for three years, Eda jumped at the chance to join the Saha team full-time in 2016. She now serves as a Expansion Coordinator at Saha, piloting expansion projects in Northern Region, Ghana and leading Global Leadership Programs. Currently based in Tamale, she works closely with Katie and all of the Ghana staff, and hopes to add either a goat or a dog to the team. Eda is passionate about the intersection of human, animal, and environmental health, and holds a bachelor's degree in Environmental Science and Biology from Colby College.
Board of Directors
Our inter-disciplinary Board of Directors brings a range of specialized skills and experience to the Saha Global. The team is led by former management consulting professionals, holding graduate degrees from Massachusetts Institute of Technology specializing in Household Water Treatment and Safe Water Storage (HWTS) in the developing world, as well as engineering and business degrees from MIT, Dartmouth, Harvard, and the University of Virginia. Over half of the team has previous field experience implementing water health projects in other Sub-Saharan countries of Africa as well as Latin America. In addition to the Directors listed below, Executive Director, Kate Clopeck, also serves as a member of the Board.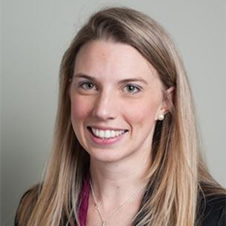 Vanessa Green
CEO of Finsix
Vanessa co-founded Saha Global following her MIT graduate work on household water treatment in northern Ghana. Her thesis work convinced her that the key to universal clean water access was sustainable. This belief was shared across the Saha founding team and the organization was born. Today, Vanessa is co-founder and CEO of FINsix, an advanced power electronics company that enables smaller, lighter power solutions for consumer devices. Prior to her work with FINsix, Vanessa was a manager at TECOM Investments in Dubai, UAE and a consultant with the Monitor Group in New York, NY. In 2014 FINsix was selected as an Inc 35 Under 35 company. Previously, Vanessa won MIT's Patrick E. McGovern Entrepreneurship Award, and was selected as a Boston Business Journal Innovation All-Stars Rising Star and Forbes 30-under-30 in Energy. Vanessa holds a M.Eng. in Civil and Environmental Engineering from MIT, a MBA from MIT Sloan and a B.A. in Environmental Studies from Dartmouth College.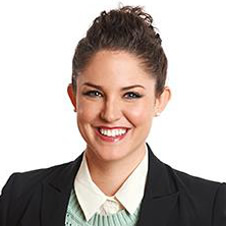 Sarah Kearney
Executive Director of Prime
Sarah was elected to Saha Global's Board of Directors in August 2012. Her passion for Saha's mission is deeply rooted in her own belief that self-starters can exceed expectations when they have the appropriate resources to do so. Sarah pursues this passion full-time as the founder and Executive Director of PRIME Coalition, a nonprofit organization that connects philanthropists to high-risk, high-reward ventures to address climate change. Prior to her work with PRIME, Sarah served as Executive Director and Trustee of the Chesonis Family Foundation, a grantmaking organization that supports transformational energy innovation. Based on her work, Sarah was inducted into the Raven Society at the University of Virginia, and was awarded the 2012 MIT Ronald Heller Entrepreneurship Award, 2014 Caltech Resonate Award, 2014 Technology Review Innovators Under 35, and the 2014 Echoing Green Fellowship. Sarah holds a B.S. in Commerce from the University of Virginia and an M.S. in Technology and Policy from MIT's Engineering Systems Division.
Mark Moeremans
MBA Candidate: Stanford Graduate School of Business

Mark was elected to Saha Global's Board of Directors in February of 2014. Mark first got involved with Saha Global as a Field Representative in 2012 and piloted the first Solar program after winning the Saha Global Social Enterprise Competition in 2013. Mark is currently pursuing his Masters in Business Administration at Stanford where he is focused on social enterprises and how to start and grow social ventures. Mark has a passion for global development having worked across Africa, Eastern Europe, and Latin America in a variety of fields including education, sanitation, energy, technology, and community leadership. Mark believes that innovation and entrepreneurship are the keys to lifting communities out of poverty – and hopes to put his interests in management and development to use in the impact investing field. Mark holds a B.S. in Philosophy and Communications from Boston College.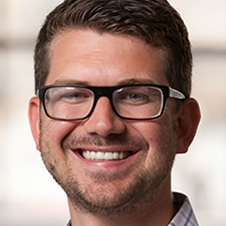 Patrick Cahill
President of beep! Directed

Patrick was elected to Saha Global's Board of Directors in February 2014 after spending a year advising the organization on marketing. Patrick strongly believes in the power of entrepreneurship as an agent of change and empowerment having founded beep! Directed after starting and selling his first marketing services firm and through his work at The National Foundation for Teaching Entrepreneurship. At beep!, start-ups to publicly traded companies look to Patrick on how to implement, measure, and systematically improve scalable outreach campaigns that directly impact revenue. Patrick brings this focus in his work with Saha, ensuring the organization is implementing best practices tested and perfected in the 'for-profit' world. Patrick holds a B.S. degree from Babson College where he focused on Entrepreneurship and Strategic Management.
Advisory Board
The Saha Global Advisory Board consists of some of our top Field-Rep alumni. After participating in the Global Leadership program and implementing a Saha businesses from the ground up, these are the people who know what we are all about! We truly value their input and feedback. We know that they have the skills, experience and passion that we need to continue to drive our growth and expansion. In addition to the members below, Saha's Director of Operations, Sam Reilley, serves as the chair of the Advisory Board.
Acknowledgments
Through our work on the ground in Ghana and the United States, we have built relationships with partners that have helped us engage with communities, bridge the language gap, establish a local network and expand our impact. Such partners are essential to project sustainability in the developing world and represent an equally valuable component of our Saha Global team.
In 2013, we began a partnership with Next Step Living, a groundbreaking company based in Boston, Ma that is on a mission to make it easy, affordable and rewarding for homeowners to implement energy-saving solutions. Their philanthropic program, Next Step Giving, has provided Saha Global with the financial support needed to not only expand our impact from water to now include our work in solar power but also to grow our Global Leadership Program. We are very grateful for this meaningful and impactful partnership!
In Ghana, we have received guidance and support from several organizations who share our motivation to solve some of the biggest challenges that rural communities of the developing world face. We think of these people and these organizations as an extension of our team: Public Service Center at MIT, Pure Home Water, UNICEF, the Carter Center, PATH, Burro, International Aid, the Center for Disease Control, The Central Gonja, East Gonja, Sevelagu, and Tolon District Assemblies.