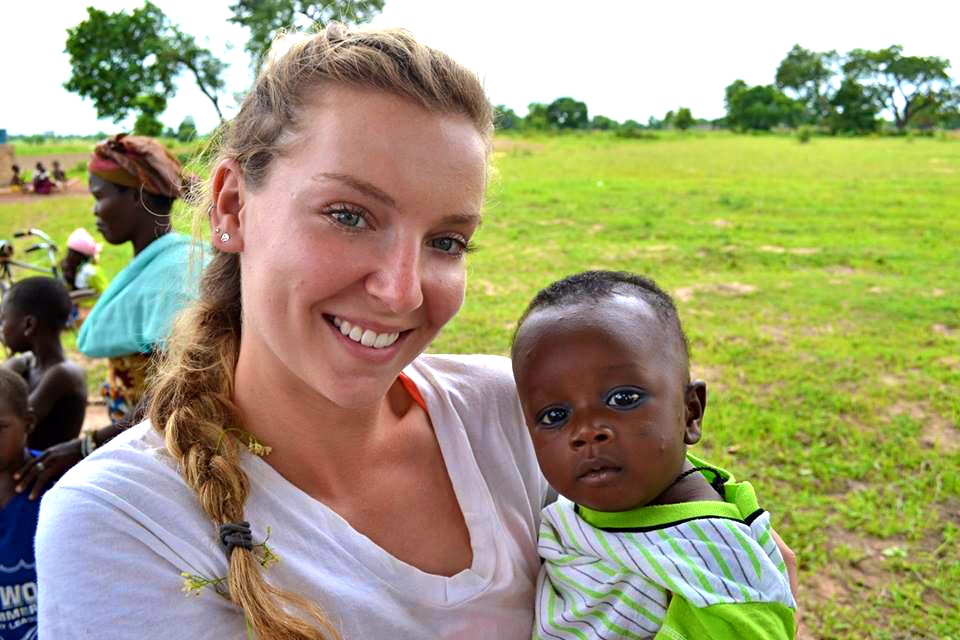 Shortly after graduating from Georgetown University's School of Foreign Service with a degree in International Politics, I participated in the Summer 2013 Saha Global Leadership Program. Traveling to Ghana from my home in Philadelphia that summer was enlightening and rewarding in many ways, and my experience with Saha has continued to stay with me through my current work.
During a career fair on campus, I was intrigued by the Saha Global table that Kate Clopeck, Saha's founder, was manning. When I spoke to her about the program, it seemed like the perfect opportunity for me to both give back and to participate in hands-on development fieldwork. I was excited about the idea of taking part in the founding of a sustainable small business in a developing economy: something I had studied in the classroom, but had not yet seen in practice.
After my team worked with the female entrepreneurs in our village to open the clean water business, we visited the local school to teach the students about the importance of clean water hygiene. The school was buzzing with kids who were intrigued by our presence, and the excitement was contagious. After teaching our lesson under a tree outside, my team and I visited several classrooms. In one of the older classes, one student asked me to take a photo of him drinking clean water from the blue bucket in his classroom. This is one of my favorite memories from Ghana. At that moment, I felt like my team and I had achieved our goal of getting the people of our village, and especially the younger residents, excited about the importance of drinking only clean water.
One of the biggest takeaways from my experience in this program is the ability to form connections across cultural and language barriers. Even though we communicated with the members of our village through a translator most of the time, I felt like my team and I developed meaningful bonds during the time we spent with the people who live there. The resilience and hard work of the women in our village was also greatly impressed upon me during this program. Women are not only the caregivers in this society, but they also work on their farms and fetch water, all of which are extremely physically demanding tasks. The women who run the water business in our village do so as one of their many daily duties, and their diligence and sense of responsibility to their community was very powerful.
The Saha Gobal Leadership Program also helped to strengthen my desire to work in the international development field. Currently, I work at a large international development bank, where I see development occur at a high level. Having had field experience, I am able to appreciate my work here even more, since I have witnessed the positive results that development and access to resources can have on a micro level.
Today, I continue to stay involved with Saha Global through the alumni group, by following Saha's evolution into solar businesses, and through tracking the water sales updates from my village when they are published.
Please feel free to reach out to me with any questions about the Saha Global Leadership Program at katierumer@gmail.com. You can also learn more about me and check in to see what I'm is up to now here!